The 'Minority Report' Cast on Getting Steven Spielberg's Seal of Approval (VIDEO)
https://player.waywire.com/?id=CJB46F005SB95XQC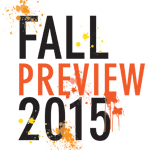 Ten years after the events of the movie Minority Report, the pre-crime unit has been abolished, and the original three precognitives (or precogs) are all grown up…but still seeing visions of murders.
Enter Detective Lara Vega (Meagan Good), who strikes up a partnership with one of the psychic twins, Dash (Stark Sands), because she "has the skillset to stop the murders," said Sands. But whether the other two precogs—Arthur (Nick Zano), who's now rogue, and Agatha (Laura Regan)—join in the partnership remains to be seen.
RELATED: Precogs Who Can't Escape Their Crime-Solving Past
As fans of the Steven Spielberg film, it was also surreal for the actors to get calls confirming the director-approved casting. "When I got the call… I had to take a knee. I was winded…it was very emotional," revealed Wilmer Valderrama, who plays Will Blake, a by-the-book precinct boss.
Watch the video above as the cast also reveal what technology from the show they'd want to see in real life.
RELATED: Visit Our Fall Preview Page to Check Out New Shows
Minority Report, premieres Monday Sept. 21, 9/8c, Fox
---
Questions? Ask Critic Matt Roush!
TV critic (and occasional TV therapist) Matt Roush answers viewer questions and concerns in his Ask Matt column each week. Wondering about plots, characters and twists on Minority Report? Submit your query to Matt via the form below: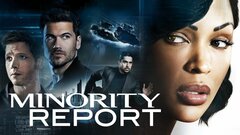 Powered by