'Brooklyn Nine-Nine' Becomes Gun Shy About the New Boss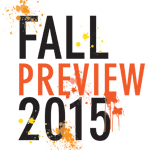 And everything was riding along so smoothly. After Capt. Ray Holt (Andre Braugher) was forced to vacate his leadership position in last May's finale, the ragtag squad on the Fox comedy Brooklyn Nine-Nine gets a new interim boss (played by Saturday Night Live vet Bill Hader) in the Season 3 premiere—and let's just say he's not exactly welcomed with open arms.
"They all realize pretty quickly that they miss Holt," says star Andy Samberg, who plays Det. Jake Peralta. "Him getting transferred out of the precinct happened right when everyone was starting to vibe and get along with one another, so there's overt resistance to the new guy."
RELATED: Check Out New and Returning Fall Shows
Hader is part of a growing list of Season 3 guest stars, which also includes The Good Wife's Archie Panjabi and 24 alum Mary Lynn Rajskub, who both play romantic interests for the squad's dweeby Det. Charles Boyle (Joe Lo Truglio). And speaking of romance, sparks will continue to fly between Jake and uptight coworker Det. Amy Santiago (Melissa Fumero), who ended up locking lips in the final moments of the finale. "We have been told specifically not to give any details about what's going to happen [with them], but I can say that it is definitely addressed right out of the gate in the season premiere," Samberg promises. Sounds arresting!
RELATED: First Look Photo: Archie Punjabi Gets Flirty
Brooklyn Nine-Nine, Returns Sunday, Sept. 27, 8:30/7:30c, Fox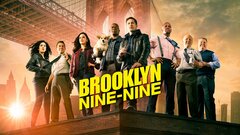 Powered by