On 'Elementary', a Sober Sherlock Faces Off Against a Suspected Serial Killer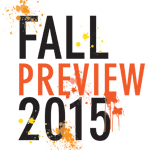 Sherlock Holmes (Jonny Lee Miller) may not be able to get away with it this time. At the end of last season, the recovering addict brutally beat his treacherous former dealer, then relapsed. Now sober again, he and partner Joan Watson (Lucy Liu) "are waiting to hear whether the DA will charge him with felonious assault," executive producer Rob Doherty says. No matter the decision, the detective duo will likely be terminated by the NYPD.
RELATED: First Look Photo: John Noble as Sherlock's Father
Even worse, his estranged father arrives in New York City. Morland Holmes (Fringe's John Noble, who will be recurring throughout the season) is a wealthy fixer for "the bankers and corporate types Sherlock loathes," Doherty says. "He works from the shadows, greases the skids and has a lot of friends. When the fourth season starts, Sherlock and Joan could use some friends and a little assistance." That might come from dear ol' Dad, but at what price?
RELATED: Check Out New and Returning Fall Shows
Luckily, Holmes and Watson can distract themselves in the meantime with two intriguing cases to solve. A suspected serial killer (Patrick Page) asks Sherlock to prove he's innocent of his own wife's murder, and the FBI hires the pair to discover who executed a test subject in a Department of Defense brainwashing study and then stole the research. It's a case made in heaven for the brainy pair. Says Doherty: "This could be their opportunity to enter into an arrangement with the Feds."
Elementary, Returns Thursday, Nov. 5, 10/9c, CBS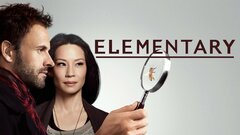 Powered by