A Familiar Face Shakes Up 'Law & Order: SVU' Season 19
A familiar face from the Windy City shakes up the series in its 19th season, putting a little more Law into the Order. SVU welcomes Chicago Justice's Philip Winchester, reprising his role as Peter Stone from the recently canceled series. (Peter is now an assistant district attorney, which is fitting, since he is the son of Michael Moriarty's ADA Ben Stone from the original L&O.) And given Peter's by-the-book style, expect him to butt heads with Manhattan ADA Rafael Barba (Raúl Esparza) on more than one occasion.
But first, Sergeant Tutuola (Ice T) heads to Cuba to track a fugitive rapist (Nashville's Will Chase) who eluded the unit years before. No surprise, his foray "turns into a huge international incident," executive producer Michael Chernuchin says. Political tensions also come into play when the show dives once again into how sanctuary cities and illegal immigration impact crime. "We show both sides in these stories," Chernuchin promises. "My goal is that, by season's end, no one knows what my politics are."
The team's other ripped-from-the-headlines cases include a so-called "gentleman rapist" who "teaches" victims how to avoid being assaulted again and the show's counter to the controversial Netflix series 13 Reasons Why, with a charged installment about a slut-shamed teen.
More urgently, SVU leading lady Lt. Olivia Benson (Mariska Hargitay) will face further turmoil. "We're going to hit her from all sides," Chernuchin says. "A lot of the season has to do with her choice between family—including her son, Noah—and being on the job, and whether it's possible to do both." She may get some sympathy from onetime beau Det. Brian Cassidy (Dean Winters, back in a recurring role). Whether a mysterious woman (played by Brooke Shields, who begins a stint in Episode 3) is there to help or harm Olivia is yet to be revealed. "She'll rock Benson's world," Chernuchin teases.
Law & Order: SVU, Crime Drama, Returns Sept. 27, 9/8c, NBC, @nbcsvu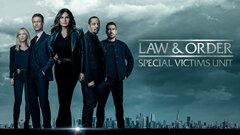 Powered by