'Days of Our Lives' Shocker: Thaao Penghlis Previews the Return of Andre DiMera
Andre DiMera had one of TV's more notorious death scenes when, in 2007, he switched off his own life-support system and committed suicide—just to make it look like one of his enemies had done the deed. So how come this Days of Our Lives baddie, played by the debonair Thaao Penghlis, is back and poised to become Salem's top crime lord? All will be revealed after Andre returns to the NBC soap September 25, a visit triggered by the declining health of Stefano (Joseph Mascolo), the DiMera patriarch. But we just couldn't wait that long, so we got Penghlis to cough up some scoop now!
You've had the weirdest, wildest run in Salem. They keep firing you and killing your characters and you keep bouncing back.
I love being a disturber of the peace! This is my sixth trip to Days but I've never had such great writing. It's smart, imaginative, wonderfully gothic. I didn't expect to be asked back for the 50th anniversary but it's been wonderful working again with Joe Mascolo. I've known and worked with him for nearly 40 years now and we've never had an argument, which is a miracle because we're both so, well…[Laughs] argumentative. It's great being back with Kristian Alfonso and Deidre Hall, too. Everyone's so mature now! And, let's face it, I've matured, too. As an actor, I have something to show I didn't have before. This is the first time I've been hired because I'm older. Usually, as actors age, you're replaced with younger talent. But to sit in Stefano's chair requires experience and wisdom that only comes from having lived a while. But one thing hasn't changed. Andre always has a lovely Armani suit. He still has his panache.
Why did the writers choose to bring back Andre, rather than his lookalike cousin, Tony?
I think they were looking to bring on a real villain, to not only create big conflict in Salem but to build up the dynasty. Stefano has had a heart attack, and it turns out that Andre is Stefano's son [rather than his nephew]. Andre's return to town is a very European thing to do. In the old world, the children always take care of the aging parents. Andre may be Machiavellian but he takes care of his own—and he's very unhappy with the way some people have treated his father.
So this makes Andre and Chad brothers. How does that go over?
Well, it's a surprise to Chad and it sets up a sort of Cain and Abel story. Chad is more favored in Stefano's eyes and may get something Andre won't, so it's really great drama. Coming through the gates of NBC now, I just thank my lucky stars! People say you can't go home again. But that's just not true. And there have been some great changes at Days. The new executive producer, Albert Alar, is wonderful. So creative, insightful and kind, unlike some producers who like to whip and make people feel insecure. Albert is so calm and focused, it's like they pulled a monk out of a monastery and put him in showbiz!
Your tweets from the set are certainly florid. I saw one where you were waxing enthusiastic about "The blood! The tears!"
And someone saw it and said, "Oh, dear. What happened, Thaao? Did you stub your toe?" [Laughs] I'm still new to this social media thing. It didn't exist the last time I was on Days.
Will we find out how Andre survived suicide? And will we buy it?
The father is always behind it. The writers have really justified and explained this return well.
Didn't you rather famously piss off James Reilly, when he was head-writing Days, and get kicked off the show as a result?
Oh, yes! There was an actor on the show who wasn't happy that I was getting a lot of the dialogue. And one day this actor said to me, "Well, you did say that James Reilly's scripts were s—t." I never said any such thing! In fact, I was one of the actors who would always say the lines exactly as written. I never had to rewrite Reilly's work to make it come off the page. So one day I was called into the office and the producer said, "James Reilly is absolutely furious! He got word that you said his scripts were s—t!" And so I knew who betrayed me.
And pretty soon you were out?
Yes. And every time Reilly came back to Days it would be, "Thaao, time to go!" And then every time he left, it was time for me to come back.
Andre has attempted to kill or kidnap half of Salem. What's the reaction when the locals find out he's back?
Stefano doesn't want anyone to know Andre has returned, so he makes him stay in the house for a couple of weeks. But, eventually, Andre gets bored and can't stand it anymore and so he crashes a memorial reception for [the third] victim of the serial killer. Everybody's like, "Whaaat?" There's a lot of screaming and horror and panic that Andre is alive and people want to punch him. [Laughs] You could not ask for a better welcome!
More Days of Our Lives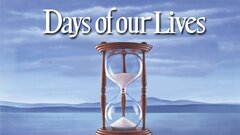 Powered by