'Ash vs. Evil Dead': Bruce Campbell Brings the Swagger to Fighting Deadites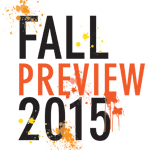 Over three decades after first releasing a cadre of demons in 1981's campy horror classic The Evil Dead, Bruce Campbell is back! Yes, the Burn Notice vet is killing it once again as Ash, the movie franchise's one-handed, demon-killing Lothario in Starz's new series Ash vs. Evil Dead, created by the film's original director, Sam Raimi. And even though the world is about to be attacked by a plague of so-called Deadites (the Evil term for the undead), have no fear: Our hero is livelier—and groovier—than ever.
After so many seasons on Burn Notice, did you really want to do another series?
No. It's weird, about halfway through this shoot, I realized what a chump job being the star of a TV series is. You're not going anywhere; you are in it! But this is just one of those things that finally coagulated. The fans have never really stopped tormenting us about doing this, and we're hoping now, finally, we can give it to 'em. We're doing 10 half-hour episodes. The first three movies were only four and a half hours…now we're giving them five new hours.
RELATED: 15 Fall Shows Ready to Make You Laugh
It looks like you guys are sticking with the low-budget effects of the films instead of pricey CGI.
There is nothing like chopping into [a fake limb hooked to] an actual pressurized tube of blood. They tape the whole set in plastic when we're ready to do one of our carnage-and-mayhem scenes because they don't know where it's going to spray. There are times when it misses me entirely and gets just the crew…that is always my favorite.
What brings Ash back into the battle against the undead?
He makes a horrible mistake and unleashes the demons again. That's why I like Ash. He's not a former Navy SEAL. He's not a former CIA agent. He's a former idiot. And now he's a current idiot.
And what has he been doing since we last saw him?
Jack s–t. Hanging out in his trailer. Drinking. Picking up chicks at night. Lying about how he lost his arm. He is not the right guy for this job.
RELATED: (Video) Bruce Campbell and Lucy Lawless | See the Show's Creepy Key Art
He does have swagger, though.
Yes, he does. He is a conflicted character. [Laughs]
From what we've seen, Ash isn't just fighting Deadites, right?
We have demons, we have Deadites, we have just regular people who have been possessed. We even have inanimate objects that have become reanimated. The laws of evil are many and varied.
How has fighting the Evil Dead changed since 1981?
It's harder…because I'm older. [Laughs] And you know, they're craftier. The thing we want to make sure with these Deadites is that they can pretend to be normal. They can drive cars and use heavy equipment. So they're very tricky. They're not just lethal…that is why Ash has to be surrounded by people who will help him.
And who are those people?
Well, Lucy Lawless's Ruby is an adversary, but Ash is going to turn that around. Ray Santiago is playing Pablo and Dana DeLorenzo is playing Kelly—they're Ash's coworkers from Value Stop, where he works. And Jill Marie Jones is playing Fisher, a police officer who gets in way over her head.
He still works in retail?
Oh yeah. The S-Mart got bought and sold by a huge conglomerate, so it's now Value Stop. And he is the oldest stock boy, I think, in the country. I haven't verified that yet.
RELATED: Visit Our Fall Preview Page to Check Out New Shows
The crowd went nuts over the show's trailer at this summer's Comic-Con. How did that feel?
It was a big, big relief. Fans can be disappointed so easily. When the expectations are high, they can go, "Nice try. Next." So in this case, we're really glad there was such a positive response. It was more important for me to see Starz watch the crowd's reaction because this is new for Starz. This is a really weird genre. It's not just horror. There are one-liners and a lot of really weird stuff.
Speaking of weird, how many homemade copies of the Necronomicon [the book Ash reads to wake the dead] have you been given?
I have signed a whole castle of them. But they smell bad and they disintegrate.
They smell like socks in a gym locker.
What are fans making them out of?
You wouldn't want to know!
https://www.youtube.com/watch?v=JxV4jKsxOs0
Ash. vs. Evil Dead, premieres Saturday, Oct. 31, 9/8c, Starz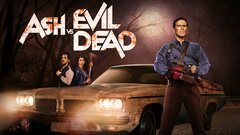 Powered by