Creative Arts Emmys: HBO Dominates, Thanks to 'Game of Thrones, Going Clear, The Jinx' and 'Bessie'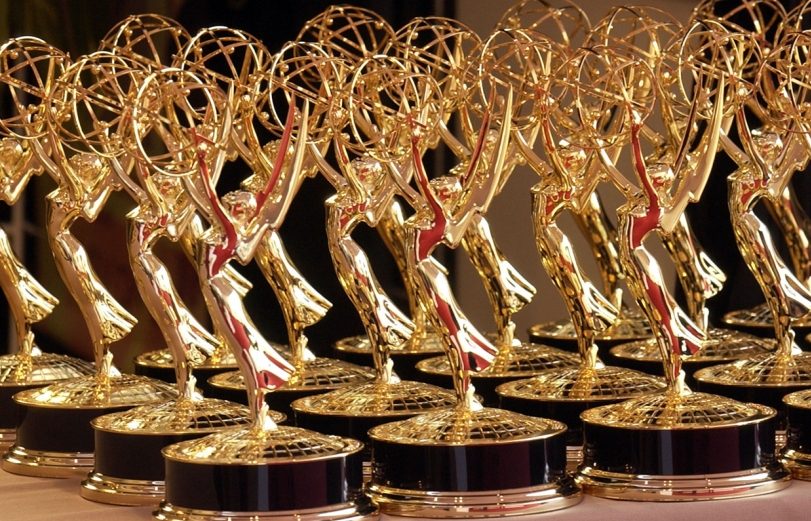 It's not the Emmys, it's the HBO Emmys.
HBO pulled out ahead with an early lead in this year's Emmy tally, scoring 29 wins on Saturday night at the 2015 Creative Arts Emmy ceremony.
The premium cable network's big wins started with Game of Thrones, which led all programs with 8 awards, mostly in craft categories.
RELATED: THE CREATIVE ARTS EMMYS: FULL LIST OF WINNERS | More Emmys Coverage
HBO picked up some of the night's key awards, including outstanding TV movie (Queen Latifah's Bessie), children's program (Alan Alda and the Actor Within You: A Youngarts Masterclass), documentary or nonfiction special (Going Clear: Scientology and the Prison of Belief), documentary or nonfiction series (The Jinx: The Life and Deaths of Robert Durst), exceptional merit in documentary filmmaking (Citizenfour) and outstanding interactive program (Last Week Tonight with John Oliver).
Going Clear earned Alex Gibney three Emmys on Saturday night: He also won for outstanding nonfiction writing and outstanding nonfiction directing.
The guest performance categories allowed for some surprises, starting with Reg E. Cathey, who won the guest drama actor Emmy for playing Freddy Hayes on Netflix's House of Cards. For drama guest actress, Margo Martindale won as Claudia on FX's The Americans—a show that Television Academy voters have notoriously snubbed. (Perhaps this is a sign that they're starting to pay attention to the critically-acclaimed show.)
On the comedy side, Joan Cusack finally won for her long-running portrayal of Sheila Jackson on Showtime's Shameless (although she's such a fixture on that show, she has always been billed as a special guest star).
And perhaps foreshadowing a big win next week for Transparent star Jeffrey Tambor, the Amazon Instant Video series won the guest actor in a comedy Emmy for Bradley Whitford, who plays the transgender character Marcy. (Transparent's wins also included one for original main title theme music.)
In the reality TV host category, NBC's Hollywood Game Night star Jane Lynch once again won, beating out Tom Bergeron, Cat Deeley, Anthony Bourdain and Heidi Klum/Tim Gunn for the top prize. Don't feel bad for Bourdain, he won the outstanding informational series Emmy again for CNN's Anthony Bourdain Parts Unknown.
NBC's The Saturday Night Live 40th Anniversary Special won the outstanding variety special Emmy, as well as another win for variety special directing. But Emmy fave Louis C.K. won the variety special writing Emmy for his Louis C.K.: Live at the Comedy Store.
Emmy voters continued their knack for making quirky picks in the original music and lyrics category; this year it went to the song "Girl You Don't Need Make Up" from Comedy Central's Inside Amy Schumer.
Cartoon Network had a strong night, winning for outstanding short-format animated program (Adventure Time) and animated program (Over the Garden Wall).
Meanwhile, pour some Flaming Moes to celebrate: Hank Azaria, the voice of Moe Szyslak and others on The Simpsons, won for character voice-over performance. Peter Coyote won the outstanding narrator Emmy for PBS' The Roosevelts: An Intimate History.
Discovery's Deadliest Catch won the first-ever unstructured reality program Emmy, while ABC's Shark Tank took home the Emmy for structured reality program, both repeating their wins from last year.
Among networks winning their first-ever Emmy: Amazon, which picked up three Emmys (its first ever wins), while WGN America scored the first award of the night, main title design, for Manhattan.
Big winner Thrones' wins included makeup for a single-camera series (non-prosthetic), production design for a narrative contemporary or fantasy program, single-camera picture editing for a drama, sound editing for a series, casting for a drama, sound mixing for a one-hour show, special visual effects, and stunt coordination for a drama/limited series/movie.
After HBO's 29 Emmys, NBC was next with 11, followed by FX with 8. ABC, Cartoon Network, Comedy Central, Fox and PBS each received 4.
The ceremony was held at the Microsoft Theater in Los Angeles. A+E Networks received the 2015 Governors Award, accepted by A+E Networks President and CEO Nancy Dubuc.
FXX will air a two-and-a-half hour edited version of the Creative Arts Emmys on Saturday, Sept. 19 at 8/7c. The major awards are handed out on Sunday, Sept. 20, live on Fox at 8/7c.
See a full list of this Saturday's Creative Arts Emmy winners here.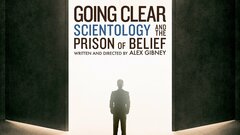 Powered by