Neil Patrick Harris Guarantees Excitement, Danger and Prizes on 'Best Time Ever' (VIDEO)
https://player.waywire.com/?id=805QNC0GCFT7ZT7D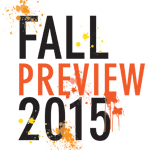 Get ready for the master of ceremonies to provide a jolt of the unexpected on his new live (and unscripted) variety show, Best Time Ever With Neil Patrick Harris—inspired by a long-running UK show, Ant and Dec's Saturday Night Takeaway.
"It's like this crazy big sandbox that I'm getting to play in," Harris shared. "We have segment after segment of random hilarity…maybe danger involved. Certainly prizes and money."
RELATED: Hilarity and Hijinks From a High-Flying Host
While Harris will be busy entertaining as a host, don't expect him to get involved in too many performances. "I'm less showman…more MC," he said. To assist him, a 7-year-old in a sharp suit (dubbed Little NPH) will also keep the audience's excitement (and the fun) going.
Watch the video above as Harris also reveals why he would sign up for a celebrity version of Survivor. Because, well, he'll have the best time ever.
RELATED: Check Out New and Returning Fall Shows
Best Time Ever With Neil Patrick Harris, premieres Tuesday, Sept. 15, 10/9c, NBC