'Best Time Ever With Neil Patrick Harris': Hijinks and Hilarity as a High-Flying Host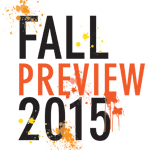 Neil Patrick Harris has hosted the Oscars once, the Emmys twice and the Tonys four times. So it was only a matter of time before he hosted his very own TV program. Best Time Ever With Neil Patrick Harris arrives this fall as a variety show hoping to push the limits of live TV, with the ambitious venture showcasing the How I Met Your Mother alum as he partakes in pranks, musical numbers, sketches, stunts, games and basically whatever else he feels like doing. We caught up with NPH to get a peek inside the circus tent.
You're a hosting pro, but why this?
I wanted to be able to spend some time showing large demographics some cool, interesting things that they'd never seen before. It's all kinds of random nonsense that will hopefully make you smile, if not laugh—escapism in the big-top way. I spent nine years on a show that was very scripted, and I had a lot of memorization to do playing a character that I loved, but I really do enjoy the hosting. I encourage people to tune in live, because it's not going to happen again.
So were those award shows training for this?
Absolutely. Hosting an award show is a very specific skill set. You're kind of editing and running the show while it's happening live. The first couple of times you do that are daunting and jarring, and it's exhausting. But it's its own opiate.
RELATED: 15 Fall Shows Ready to Make You Laugh
Which variety shows did you watch growing up?
Real People, That's Incredible!, The Mike Douglas Show, Johnny Carson. TV was a babysitter back when I was growing up in the '70s and '80s, when you could sit in front of the set and watch David Copperfield make the Statue of Liberty disappear. That was something I'll never forget.
Has hosting something like this always been your dream?
Not particularly. I've always been enamored of those people who get to do fun things. I grew up in small-town New Mexico, so really exciting for us was [that] a one-ring circus might come to town every couple of years. Just looking at ponies going in a circle was overwhelming. [Then] I moved to L.A. and [realized] a single circus tent can be gigantic and you don't have to have animals—people can be doing mind-blowing things.
RELATED: Visit Our Fall Preview Page to Check Out New Shows
Do you get nervous before going on live anymore?
Yeah, for sure. I think nerves are supereffective. I've tried to combat nerves, and I found that, if anything, it made me indifferent. And that indifference made me overly confident, and then I screwed up more. I think in order to succeed, you need to be nervous. So I love being nervous before we have people over for dinner. [Laughs] I want it to be a good meal!
[jwplatform OrGGEM6I]
Best Time Ever With Neil Patrick Harris, premieres Tuesday, Sept. 15, 10/9c, NBC