'Real Housewives of Dallas': Has LeeAnne Met Her Match in D'Andra? (VIDEO)
The second season of Bravo's The Real Housewives of Dallas has certainly lived up to the old adage that everything is bigger in Texas—including attitudes.
In last week's episode, LeeAnne "Bow at Me" Locken showed up to Stephanie Hollman's Halloween party as Two-Face, which LeeAnne revealed to any and everyone who would listen was a not-so-subtle dig at her gracious host. Although Stephanie ignored her husband's advice and didn't kick LeeAnne out of the party, the Dallas diva will have to answer to her friend and new Real Housewife, D'Andra Simmons, in this week's episode.
In the exclusive clip below, D'Andra proves LeeAnne isn't the only one who tells it like it is. "You cannot go to somebody's home, dress up as them, make fun of them and then go write an inspirational quote on their Facebook page. It doesn't work that way," the beauty empire heiress sagely advises LeeAnne. Of course, not one to be deterred by a good friend trying to save her reputation, LeeAnne takes the opportunity to make even worse accusations about Stephanie.
Check out the rest of D'Andra and LeeAnne's fiery exchange below.
The Real Housewives of Dallas, Mondays, 10/9c, Bravo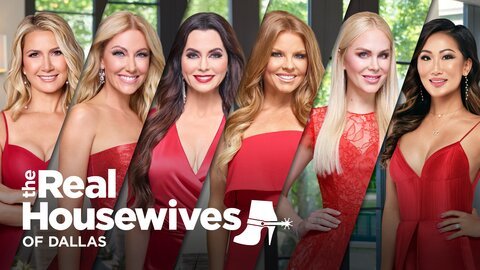 Powered by