'Real Housewives of New Jersey' Is Back…and So Is Danielle Staub (VIDEO)
Gravity is still no match for The Real Housewives of New Jersey, and we're not talking about bubbies. Bravo has released the first trailer for the Garden State franchise's eighth season, set to premiere in October, and while it features the return of OG Danielle Staub, this time Teresa Giudice is flipping furniture at resident troublemaker and Posche boutique owner Kim DePaola, aka Kim D.
"You know what Posche stands for?" Teresa screams at Kim D. before flipping a chair in her direction. "Piece Of S— Coke-whore Home-wrecker Every Day." (Anyone still think reality television isn't scripted? Anyone?)
Teresa is apparently furious at Kim D. for spreading rumors that Teresa's husband Joe stepped out on her while Teresa was serving her year-long stint in federal prison for bankruptcy fraud and conspiracy to commit wire and mail fraud. And while Danielle—back after a five-season absence as a "friend of the Housewives"—seems to have reconciled with Teresa over a shared love of yoga (and publicity), she clashes with Dolores Catania, and drinks are flung when she tangles with queen of kumbaya Siggy Flicker. Siggy also has a bone to pick with newcomer Margaret Josephs, a pig-tailed lifestyle expert.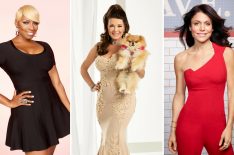 See Also
This 'Real Housewives' list is bound to be so nasty and so rude.
Season 8 of The Real Housewives of New Jersey will also feature at least one over-the-top soirée, a pizza war (Joe Gorga buys a strip-mall pizzeria unbeknownst to wife Melissa), a lavish trip to Italy, a tonnage of false eyelashes, Teresa screeching "Milania!," Danielle showing off the, er, flexibility that earned her 19 marriage proposals, and a return of internecine tensions between Teresa and Melissa ("She's not a Gorga," Teresa tells Joe dismissively at one point. "She's only a Gorga by marriage.")
In quieter moments, Teresa and her family struggle with the death of her mother, Antonia Gorga, who passed away in March at the age of 66, and unresolved issues between Dolores and her ex-husband Frank seem to rise to the surface.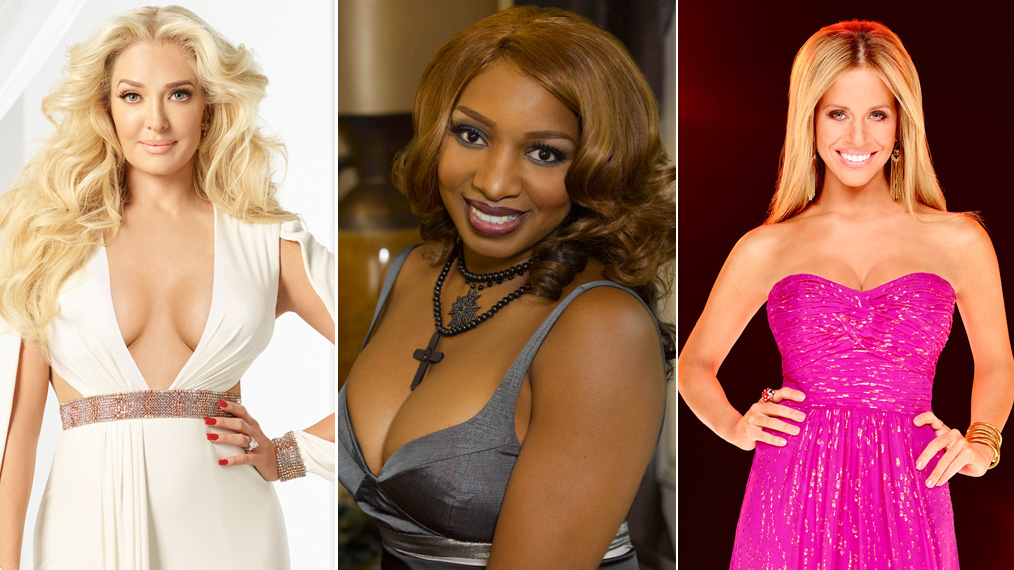 See Also
Not all taglines are equal. No, many of the Housewife lines have relied on clichés, bad puns and worst of all, earnestness. Luckily, these 10 ladies have shown the rest of the pack how it's done.
RHONJ Season 8 returns Oct. 4 at 9/8c with a 75-minute premiere. And for those suffering from Jersey withdrawal (symptoms: wearing head-to-toe leopard print, a disconcerting craving for sausage), Bravo is also airing a special, The Real Housewives of New Jersey: How They Got Here, Tuesday, Aug. 22, at 9:30/8:30c.
Real Housewives of New Jersey, Season 8 Premiere, Oct. 4, 9/8c, Bravo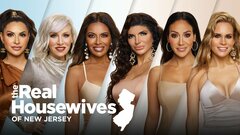 Powered by