5 Questions With Tricia Helfer of Fox's 'Lucifer' and Hallmark Channel's 'Sun, Sand and Romance'
Hallmark Channel's breezy original movie Sun, Sand & Romance premieres on Aug. 26 and has all the elements needed for summer fun, but with a few adventurous twists. The flick was filmed on location in Cancún, Mexico, and Tricia Helfer (of Fox's Lucifer) stars as a woman who has become so bogged down by work that she's lost her sense of adventure. But luckily, the actress got to experience the tropical location's most exciting activities.
https://www.youtube.com/watch?v=ztLLW7a6QkA
"We did paddle boarding, and we did some zip lining, and we did some horseback riding. And tomorrow, we're filming in a cenote!" the actress says of the water-filled sinkholes that are common to Mexico.
Here, the actress answers our "5 Questions."
1. What three foods do you have to have in your fridge or pantry?
I have to have hummus. I have to have almond milk. And I would have to say that I have to have lettuce.
2. If your TV had only three networks on it, what would you be watching?
I would probably have CNN. I would have Netflix. Gosh, I don't know. I think I'll say Fox, because if I don't say Fox, I'm in trouble.
3. Tell us about a time when you were completely starstruck.
I was presenting at the NHL awards, and I was pulled into the green room because I was about to go onstage. When I walked in, I was just surrounded by all the hockey greats! I was an Edmonton Oilers fan growing up, and there was Wayne Gretzky and Mark Messier and I can't even remember who else was in the room. I made my way over to the corner, and I think I stood behind a big bucket full of water and Gatorade. I just stood there and stared at everyone!
4. What do you think you'd be doing for a living if you weren't an actor?
I would most likely be either in psychology or in animal behavior, animal psychology. Animal behavior or something. That's what I was planning on doing before I got sidetracked and went into modeling and then acting.
5. Sun, Sand & Romance takes place on location in Cancún, Mexico; where is your dream travel destination?
Oh, gosh, that's hard to pick because there's so many amazing places around the world. One of the things I want to do that I have not done yet is go on safari in Africa. I hope to get there in my lifetime and see the amazing animals that we don't have in the States.
Sun, Sand and Romance, Saturday, Aug. 26 at 9/8c, Hallmark Channel
Lucifer, Mondays beginning Oct. 2 at 8/7c, Fox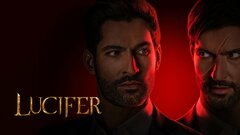 Lucifer
where to stream
Powered by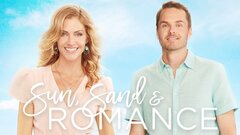 Powered by