WWE's Alexa Bliss Ready to Bring '5 Feet of Fury' to 'Total Divas'
Fans of WWE television have gravitated to the multi-time women's champion Alexa Bliss in a short amount of time. The Raw superstar's work on the microphone, coupled with in-ring ability has made her a favorite among fans despite her devious persona.
Now a new audience will get a glimpse into the life of "Five Feet of Fury" as she joins the cast for Season 7 of the E! reality series Total Divas. She joins fellow new faces Carmella and Nia Jax on the hit show that chronicles the lives of a group of female WWE talent at home, on the road and everywhere in between.
A few days before the 2017 SummerSlam event, Bliss, then with the Raw women's title on her shoulder, rocked the red carpet at the WWE 2K18 and WWE Supercard Kickoff Event in New York City. There, she took time out to talk about what it has been like putting herself personally out there like never before, for the world to see. For the 26-year-old, there wasn't much trepidation in signing on to do the series.
"I was really excited to join Total Divas," she said with a beaming smile. "I watched Total Divas and thought it was a really cool opportunity. It has been so much fun. It's definitely not what I expected, with cameras 24/7, but it has been really cool. We got to go to Cabo. That's how I got my pig, Larry-Steve. So, it has been such an amazing experience. I'm really happy I'm doing it."
It sounds like Larry-Steve may be getting some of the spotlight. We'll see if Bella dogs Winston and Josie or Natalya's 2Pawz are willing to share.
Another aspect of Bliss' life that viewers may get a glimpse into on the show is her relationship with fiancé and fellow pro wrestler Buddy Murphy. The two started out together when Bliss managed the husband-to-be and his tag team partner Wesley Blake for WWE's developmental brand NXT. They follow the trend with most of the others on the series who are either dating or married to WWE talent. Murphy has already adopted a key to a successful marriage, at least when it comes to if he was okay with Bliss being on Total Divas.
"He goes along with it. He is like, 'whatever you want babe,' she said.
Another of Bliss' relationships the fans are likely to get a good look at it is her friendship with the imposing Jax. The duo, who refer to themselves collectively as "Team Rude," often post entertaining photos or videos on social media. Expect some laughs when these girls get together.
"She is my best friend. We hang out together. We travel together. We started out on NXT together," Bliss said.
"The fact that she is there with me and going through the experience with me, it makes it that much better. It's awesome. Nia and I, besides the Bellas, are kind of the true best friends on the show. I think it brings this new dynamic. Even though the other girls are real tight-knit, we have each other. We have each other's back."
When asked for a scoop of what's to come this season, Bliss remained tight-lipped.
"People can expect a lot of fun," she said. "A lot of outgoing girls who are very opinionated. There is some definite craziness. However, it's a great ride and a lot of fun."
WWE Total Divas returns for Season 7 this fall on E!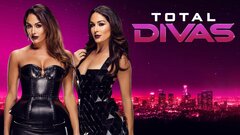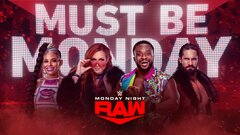 WWE Raw
where to stream