What's Worth Watching: 'Suits' and 'Mr. Robot' on USA for Wednesday, August 26
NOTE: Mr. Robot's season finale has been postponed one week to Sept. 2
Suits, "Faith" (Wednesday, Aug. 26, 9/8c, USA Network)
Mr. Robot, "zer0-day.avi" (Wednesday, Aug. 26, 10/9c, USA Network)
It has been a fascinating TV summer for watching cable networks dive headlong into unexpected new directions: Lifetime going darker with the addictive behind-the-scenes drama of UnReal, TV Land continuing to develop edgier comedies with The Jim Gaffigan Show and the politically incorrect Impastor, SundanceTV importing a German thriller (instead of remaking it into English) with the subtitled Americans-like espionage winner Deutschland 83. But no series has been as daringly off-brand as USA Network's freaky, hallucinatory Mr. Robot. Paired with the network's most purely enjoyable mainstream drama, Suits, which is less a legal procedural than a colorfully combustible workplace-under-siege melodrama, USA's summer Wednesday lineup has been a high point of urgent appointment TV.
This week, the shows wrap: Robot until season 2, Suits taking a hiatus before finishing up its fifth season sometime next year (most likely in the spring). Both are operating at full creative capacity, with last week's penultimate episodes making us desperate to know just how they'll leave us hanging.
Suits is such a slick piece of work it's sometimes surprising what a dramatic wallop it can sometimes produce. Like when Harvey (Gabriel Macht) recently opened up to the ever-paranoid Louis (Rick Hoffamn), who he'd punched out in a humiliating office brawl, and revealed his panic attacks and psychiatric visits. Louis appeared genuinely moved to be taken into the confidence of his idol/nemesis, but the next day, he betrayed Harvey anyway by voting for his unpaid suspension. "I'm not the fool you think I am," he crowed. But as usual, Louis is still the most pathetic patsy, playing into the hands of the office snake who's staging a boardroom coup, in league with ex-partner Daniel Hardman (David Costabile) and his imprisoned benefactor Charles Forstman (Eric Roberts at his slimiest).
It's all very personal, with Harvey the ultimate target of this potential takeover. Which makes the stakes deliciously high, and that includes new junior partner Mike's (Patrick J. Adams) ongoing moral dilemma about living a lie as a legal fraud. His need for secrecy is clouding his impending wedding to co-worker Rachel (Meghan Markle), and even his old drug-running buddy (who's since straightened up) warns Mike he'll never truly be at peace until he gives up the act once and for all. As Mike and Harvey assess their futures, it's up to Louis and Jessica (the stunning Gina Torres) to rally the firm against its enemies.
A revolution is brewing as well on visionary producer-director Sam Esmail's Mr. Robot, as the underground "fsociety" prepares a hack that could upend the economy and wipe out a world of debt by forcing the too-big-to-fail Evil Corp. to do just that. But this caper is just the entry point to Mr. Robot's mind-blowing psychological rabbit holes. As many of us suspected, damaged hacker hero Elliot (the intensely astonishing Rami Malek) has been "Mr. Robot" all along, a manifestation in his own mind of his (we're told) dead father (Christian Slater), who in last week's back story we meet back in the nascent computer age of 1994 as the proprietor of a computer-repair shop called "Mr. Robot." (The business would eventually fold, and the storefront would house many more businesses until becoming, in a wicked irony, a Bank of E—as in Evil Corp.)
Still rocked by the recent realization that his co-conspirator Darlene (Carly Chaiken) is actually his sister, and they've been the instigators of "fsociety" from the start (which he's only now remembering), Elliot was pushed to the limit when forced to acknowledge that his "Mr. Robot" dad is a true ghost in the machine. "I will never leave you. I will always be here. They will never break us apart again," his dad insisted as they retreat to his gravestone and he vanishes from sight. "This is happening, isn't it?" Elliot damanded to the viewer, as he has all season, in voice-over. "You knew all along, didn't you?" The fact that we suspected doesn't in the least diminish our wonder, confusion and apprehension over Elliot's current mental state.
And now he's in cahoots with the equally unstable and clearly psychotic Tyrell Wellick (Martin Wallström), who desperately latches on to Elliot after being fired by Evil Corp. and rejected by his icy wife. "Why did you do it? What did you hope to accomplish?" Tyrell wondered upon being introduced to Elliot's Coney Island lair. "I wanted to save the world," is Elliot's answer. And in the season finale, we may yet see how close he gets to that goal.
What comes next is impossible even to imagine.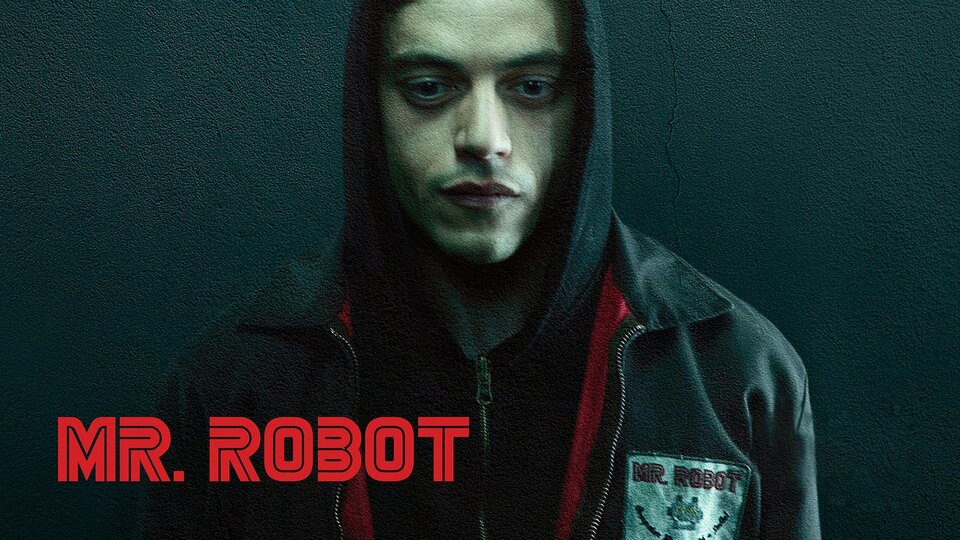 Powered by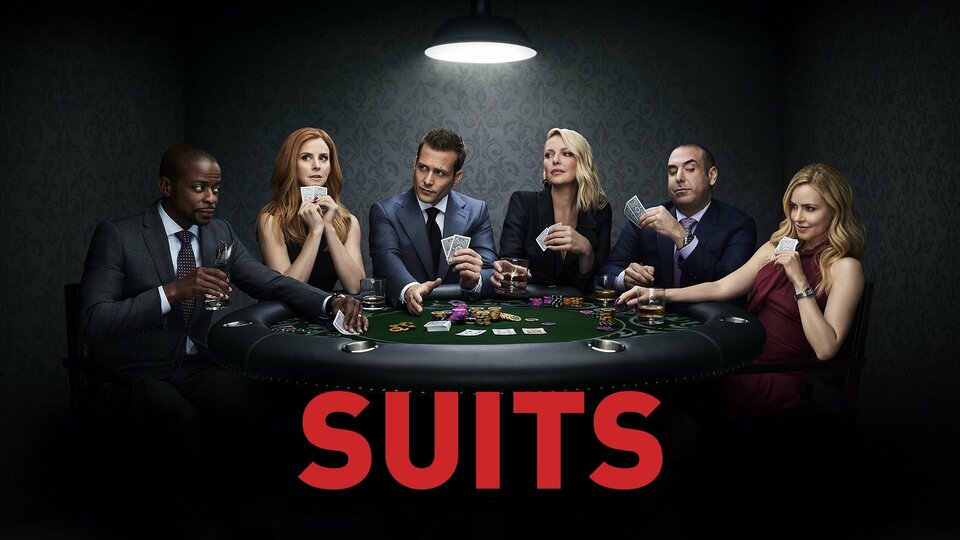 Suits
where to stream
Powered by