Will 'Louie' Ever Return to FX?
For fans anxious for new episodes of Louis C.K.'s Louie, the wait may be awhile longer or infinite.
"I really don't have any update on season 6," John Landgraf, FX Networks and FX Productions CEO, said at Wednesday's Television Critics Association summer press tour. "I think it's possible there will never be another season of Louie and I think it's also possible there will be four or five more seasons of Louie over the next thirty years."
Louis C.K. is an executive producer on FX series Better Things and Baskets meaning he's very active at the network, but Landgraf shed some light on why viewers may not get more of his autobiographical comedy.
"I think he's changed a lot since he made the last season of Louie," Langraf admitted. "I think he had run out of things to say about that time in his life…if it ever comes back, it will be a really different show because I think Louis is a very different guy than he was the last time he made these."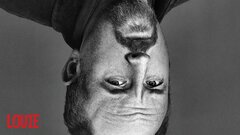 Louie
where to stream
Powered by