Louis C.K. & Matt Lauer Return to the Public Eye — Is It Too Soon? (POLL)
In the wake of sexual misconduct allegations that have rocked the entertainment industry, two names have made headlines this week as they resurfaced in the public eye. Former Louie star and comedian Louis C.K. and ex-Today show host Matt Lauer both made public appearances that are causing audiences to question — is it too soon?
While at a restaurant in New York City, Lauer was approached by fans asking about his next move, Page Six reports. The former anchor reportedly said, "I've been busy being a dad. But don't worry, I'll be back on TV."
In November 2017, Lauer was accused of sexual harassment in the show's offices and was quickly dismissed from his position on Today, much to his co-hosts' surprise. The newscaster has been relatively quiet following the scandal until now.
Meanwhile, Louis C.K. sent tongues wagging this week when he stopped in for a stand-up set — his first since the scandal — at NYC's Comedy Cellar. The comedian, who admitted to the sexual misconduct of which he was accused, reportedly did a surprise 15-minute routine.
After many started wondering if this was all too soon, Comedy Cellar owner Noam Dworman set the record straight surrounding Louis' appearance.
Dworman said via a statement to The Hollywood Reporter that the comedian wasn't scheduled to do a set, but rather showed up, asked to go on, and took to the stage. The owner wasn't present for that decision.
See Also
The news anchor is reportedly set to host a series interviewing men outed for sexual harassment.
"What he didn't do is that he didn't go on and address the issue — he just went on and did a regular set," Dworman said. "And I think that was a missed opportunity for him… He created the expectation of, 'Well, now you're back after nine months, what did you learn?' And I think that if he had just said something that showed a different side of him, I think the headlines today would be much gentler."
The owner continued to share his stance on the situation, stating, "And I think that even people who don't realize they would feel this way would feel a pang of forgiveness if they heard something from him that seemed to deserve forgiveness, if they thought he felt bad or whatever it is."
So has Louis' perspective changed since he was publicly called out? It's unclear, though his resurfacing suggests he has hopes for the future of his career. Of course, this return has since faced with backlash so it's possible he may step away from the limelight once again.
Only time will tell if these names and others will find a place in the spotlight following the #MeToo and Time's Up movements. Let us know what you think in the poll below.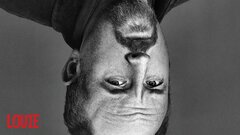 Louie
where to stream
Powered by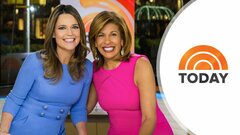 Today
where to stream
Powered by