Roush Review: 'Get Shorty' Gets Elmore Leonard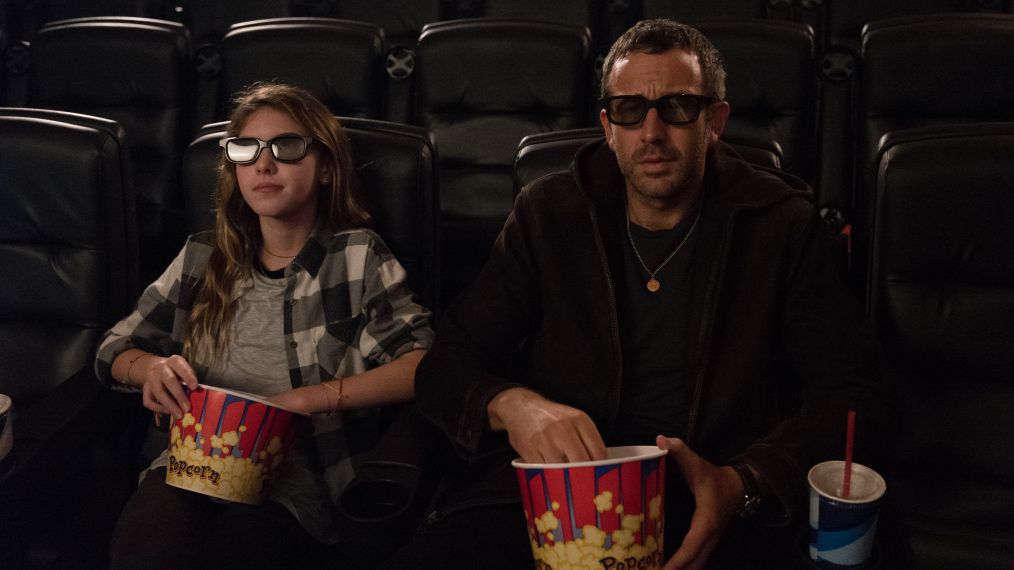 Backstabbing is one way into show business and usually meant as a metaphor, but not in the exhilarating and darkly funny Hollywood satire of Get Shorty, easily the best original series to date from Epix.
It's less a remake of the Elmore Leonard classic (previously made into a 1995 movie) than a Fargo-style homage, capturing a tone of heartfelt whimsy and graphic brutality. Shorty will have you rooting for and reeling at the exploits of con men conquering the film industry through blackmail and mob money, even if it means breaking a few fingers and burying several bodies along the way.
Leading an expert cast is the lethally charming Chris O'Dowd as Miles, Irish enforcer for Nevada crime boss Amara (Lidia Porto), queen of a sordid molehill of a drug-casino empire on the desert periphery of Las Vegas. When Miles and scruffy sidekick Louis (Rectify's hilarious Sean Bridgers) get their gory paws on a promising movie script, film buff Miles schemes to launder Amara's cash through a big-budget production, if only he can convince washed-up hack producer Rick (Ray Romano, wonderfully disheveled and self-defeating) to show him the ropes.
See Also
Ready for the TV adaptation of the 1995 hit movie? We've got a look at the first official trailer!
For Miles, a romantic at heart when he's not cleaning up after a minor massacre, this unlikely $30 million period-piece passion project is a chance to go legit and win his family back, including his beloved daughter "Shorty" (Carolyn Dodd, above with O'Dowd). Before long, just about everyone is being amusingly seduced by the Hollywood dream factory.
The smugly sinister Amara, not content to be a silent partner, really wants to meet John Stamos. Dim-witted Louis, whose name has been attached to the script, begins to fancy himself a player, seeking respect in an unyielding company town. Even slovenly Rick, unused to handling bags of illicit cash as his bankroll, begins to dream of a career comeback.
Get Shorty gets L.A. from top to bottom: in the coffee shops, where every seat is filled with someone tapping out a screenplay on their laptop, and the studio backlot, where a struggling actor camps out in a house with a fake façade. It's not always clear which of Miles' worlds is more cutthroat.
"Don't get hung up on that 'quality' thing," Rick warns Miles early on, a wry reality check that aiming high in this business is a sure way to be brought down. Thankfully, Get Shorty's own quality is never in doubt. It's bloody terrific.
Get Shorty, Series Premiere, Sunday, Aug. 13, 10/9c, Epix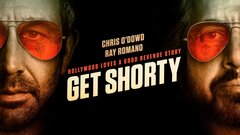 Powered by