'The Mindy Project': Cast Previews Season 4, Move to Hulu
There's plenty of baby drama heading to The Mindy Project in its fourth season.
The comedy, which was canceled by Fox in May and subsequently rescued by Hulu, will return for 26 new episodes on September 15. The cast and producers gathered at the Television Critics Association Press Tour in Beverly Hills on Sunday to express their gratitude for the fan-favorite comedy's second chance.
"I wasn't ready to say goodbye to the show, and I am so grateful to Hulu for giving us this opportunity," said creator/star/executive producer Mindy Kaling. "It was a really smooth transition, and I just want to make the show better than it's ever been."
Although the series is moving from a traditional network to a streaming service, the only noticeable changes will include an extended running time and a three-act structure. "There will be full penetrative sex to open and close the episode," joked star and writer Ike Barinholtz (Morgan). "No, I think if we really changed the show too much and made it more risque, we would turn off some of our core viewers. We kept it similar in tone, but there is a little bit more freedom. It's easier on streaming because the executives are very involved in the show, but they don't kill us with notes."
When Hulu makes the premiere episode available on September 15, the action resumes in a Sliding Doors-inspired episode that explores what it would have been like if Mindy never fell in love with Danny (Chris Messina). Joseph Gordon-Levitt guest stars as a reality producer for the Real Housewives franchise that turns out to be the man of Mindy's dreams. There is also a road trip featuring Danny and Morgan, and Mindy will struggle with motherhood after she gives birth.
"She's at square one as soon as the baby pops out," Kaling said. "We say that the character can only change five percent of the time, so Mindy's behavior is now 'my kid should be a model or child actor.'"
More TCA Coverage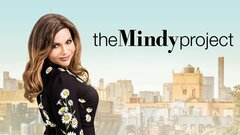 Powered by