'Hard Knocks,' PGA Championship and MLB's Dog Days in the Late-Summer Sports Lineup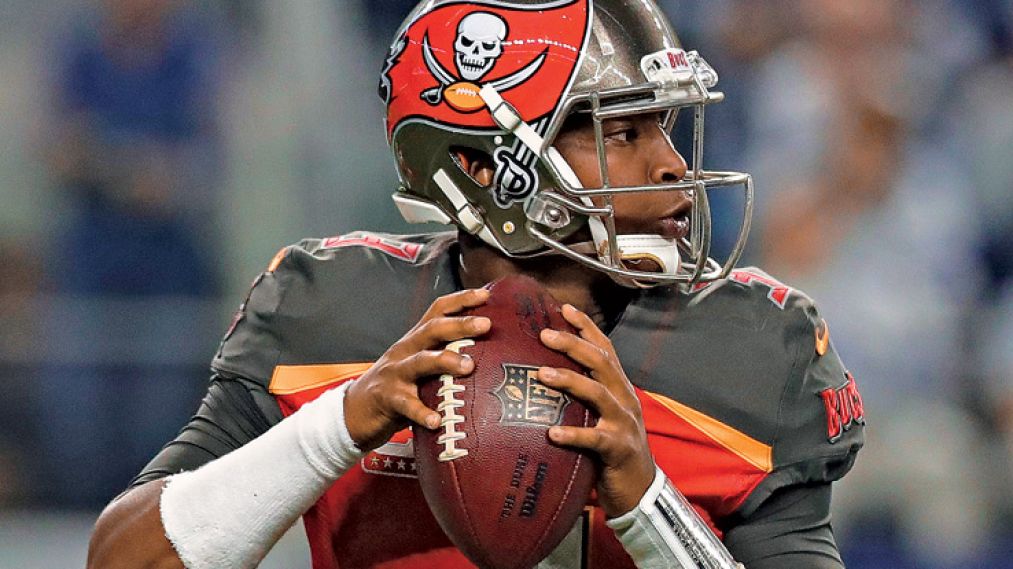 The NFL goes back to school as summer vacation ends:
Hard Knocks: Training Camp With the Tampa Bay Buccaneers (Aug. 8, 10/9c, HBO) The acclaimed Hard Knocks reality series from NFL Films returns for a five-episode 12th season, this time following the Tampa Bay Buccaneers in their first appearance on the show. The Bucs finished 9–7 and didn't make the playoffs in 2016 but won six of their last eight games as quarterback Jameis Winston continued to improve during head coach Dirk Koetter's first year. Top off-season additions to the Bucs' roster are wide receiver DeSean Jackson from the Washington Redskins and first-round draft pick tight end O.J. Howard from Alabama.
Soccer: UEFA Super Cup: Real Madrid vs. Manchester United (Aug. 8, 2:45/1:45c, Fox Sports 1) UEFA Champions League winner Real Madrid takes on UEFA Europa League winner Manchester United in the Republic of Macedonia.
Major League Baseball The dog days of baseball season are in full swing. Tune in to watch the St. Louis Cardinals at the Kansas City Royals (Aug. 8, 8:15/7:15c, Fox Sports 1), the Boston Red Sox at the New York Yankees (Aug. 13, 8/7c, ESPN) and the Detroit Tigers at the Texas Rangers (Aug. 15, 8/7c, Fox Sports 1).
NFL Preseason Highlights include the Houston Texans at the Carolina Panthers (Aug. 9, 7:30/6:30c, NFL Network), the Seattle Seahawks at the L.A. Chargers (Aug. 13, 8/7c, NFL Network) and the Tampa Bay Buccaneers at the Jacksonville Jaguars (Aug. 17, 8/7c, ESPN).
PGA Championship (First Round, Aug. 10, 1/noon c, TNT) Golf's final major of the year is at Quail Hollow Club in Charlotte, North Carolina, Aug. 10–13 on TNT and CBS. Jimmy Walker won his first major at last year's tournament.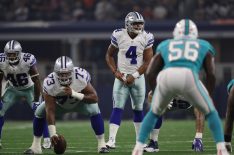 Related
WNBA Basketball Late-season WNBA action includes the Phoenix Mercury at the Dallas Wings (Aug. 10, 8/7c, ESPN2) and the L.A. Sparks at the Washington Mystics (Aug. 16, 7/6c, ESPN2).
Little League Baseball World Series (Opening Round, Aug. 17, 1/noon c, ESPN) The world's best young sluggers compete in Williamsport, Pennsylvania, Aug. 17–27 on ESPN, ESPN2 and ABC.
NASCAR Bass Pro Shops NRA Night Race (Aug. 19, 7:30/6:30c, NBC) The Monster Energy Cup Series is back at short but brutal Bristol Motor Speedway for a race under the lights.
Tennis: ATP/WTA Western & Southern Open Finals (Aug. 20, ESPN2) The US Open Series Western & Southern Open in Cincinnati concludes with the women's (2/1c) and men's (4/3c) singles finals.
Volleyball: AVP Manhattan Beach Open (Aug. 20, 2:30/1:30c, NBC) Beach volleyball's biggest tournament outside of the Olympics is at Manhattan Beach Pier in Los Angeles.