Mariah Carey to Direct and Star in a Hallmark Channel Christmas Movie The All I Want for Christmas singer will begin filming Mariah Carey's Christmas Project in October. The film will mark Carey's directorial debut, and her first acting role since The Butler in 2013.
"Season 1 is about how a family fell apart, and Season 2 is about how they come back together," says Damon Lindelof. PLUS: HBO has also released a lengthy description of the second season, and check out Season 2 photos.
Advertisers have to pay for packages as costly as $2 million if they want a spot on Stewart's farewell show.
HBO programming chief Michael Lomaardo has "seen pages" of David Chase's A Ribbon of Dreams, set in the early Hollywood film industry. "I think he has something really unbelievable but we have to figure out if is it a limited series or an open-ended series," he says. As for another season of Curb, Lombardo says of Larry David: "I don't think it's out of his system."
Bobby Cannavale and Olivia Wilde will star in the music drama, set to premiere in 2016. PLUS: Mick Jagger's son is also a cast member.
"I always said that when the story was told, it would be time to move on, and that time has come," Jonathan Tropper said today in a statement.
Meanwhile, Kimmel is being called "late-night's true hero" after his rant went viral.

Betty White to host Discovery Family's "Pawgust"
All next month, White will introduce animal-themed series, specials and movies.
"I don't even watch my own actual self on TV. Why would I watch (this)? No, I don't see it happening," he says.
"I've known her since she read for Spy Kids 3," says Rodriguez, adding that he'll direct her episode.
They include San Francisco 2.0 and 3 1/2 Minutes, Ten Bullets.
Many of Jon Stewart's fans will probably not stick around, says Tim Goodman. And Noah's fans will probably be too young to watch The Daily Show on TV at a certain time.
The CBS Dream Team lineup is adding a United States Postal Inspection Service crime series and a teen hidden camera show hosted by Brooke Burke-Charvet.
Responding to CW's planned "gritty" take on the 1868 Louisa May Alcott novel, Colette Bancroft says: "If the people involved in this want to make the zillionth iteration of that tired story, fine. But why, oh why, would they appropriate the title and character names of the most beloved book of my childhood, and a lot of other people's, for a TV series that has not the remotest resemblance to Alcott's classic?"
From Astronaut Wives Club to True Detective, this summer of television hasn't been anything special.
The TNT series about a surgeon played by Jennifer Beals who explores life after death consulted with the University of Virginia's Division of Perceptual Studies, one of only two university-affiliated labs in the country still doing parapsychology research.
Chaos on the Bridge tells of the shaky early years of The Next Generation series.
The New York correspondent is done after three years on the job.
The VH1 twin competition reality show is perfect trash TV.
Before Billy on the Street, Eichner would spoof such reality shows as Project Runway and Extreme Makeover: Home Edition.
You can buy the "Esteem" T-shirt at the official Better Call Saul store.
The Cinemax series will drop by San Francisco next season.
"In season 1," he says, "I think we saw Forrest with a pretty good, functioning, pre-existing life that Review destroyed. So season 2 finds him trying to build a new life, while simultaneously doing this show."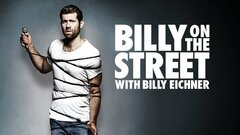 Powered by