Humor (and Hard Work) Inside 'The Big Bang Theory's Writer's Room
Stepping into The Big Bang Theory writers' room—a nondescript space on the Warner Bros. lot in Burbank, California—reveals more than a typical workplace. This is a playground for the dozen scribes who call it home 10 months of the year.
While the main table is covered, predictably, with script pages and empty water bottles and soda cans, other items in the room speak to the personality of its inhabitants, like Magic: The Gathering card sets, Nerf guns loaded with foam balls, and a cotton candy machine nestled against the wall.
"One of the big questions is whether or not the cotton candy machine is being used as a Nerf target or a cotton candy machine," jokes cocreator and executive producer Bill Prady.
"It turns out it's very important to get all the Nerf parts out before you fire up the machine," replies executive producer and showrunner Steven Molaro.
RELATED: Behind the "Bazinga!" Moments on The Big Bang Theory (PHOTOS)
On this particular day in April, the writers are in the midst of fine-tuning the Season 8 finale, "The Commitment Determination," and the pressure is on since the episode is scheduled to shoot in front of a studio audience in less than a week. The journey from the initial idea of a storyline to tape night typically spans about a month and is a very collaborative process. "The traditional path of [writing] an episode [for most television shows] is that it's outlined by the entire room and then one ­writer goes off to generate a script that's usually rewritten completely," Prady says. "But this show is different in [that each episode] is written as a group from Page 1."
All the writers are encouraged to pitch ideas; if something sticks, the group runs with it. "A lot of the jumping-off points come from us telling stories about our lives," says co-executive pro­ducer Steve Holland. "But they also come from reading about what's going on in science or pop culture."
In some instances, ideas for storylines come from unexpected places. This past season's "The Troll Manifestation," in which it was revealed that Amy (Mayim Bialik) secretly writes Little House on the Prairie-themed fan fiction, was based on co-executive producer Eric Kaplan's encounter with an enthusiastic woman who had written more than 3,000 stories about Sheldon (Jim Parsons). "So we started looking up Big Bang Theory fan fiction, and you might think we'd make fun of it, but actually it was very thoughtfully written," Molaro says. "We got heavily wrapped up in the story in the same way that Penny [Kaley Cuoco-Sweeting] and Bernadette [Melissa Rauch] did."
And on those rare days (and long nights) when writer's block strikes, the staff members can distract themselves with the video game tables that were gifted to them by the cast at the conclusion of Season 7. "We also had a Dungeons & Dragons campaign going for quite a while," Holland says. "But we try not to do it in the middle of the day, so we're not here until 2 in the morning."
Clearly, the secret of success for this team is work hard and play hard!
The Big Bang Theory, Mondays, 8/7c, CBS (returns to Thursdays, 8/7c, in November)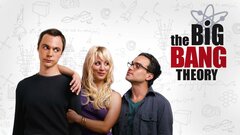 Powered by