'Big Brother': It's a Meatball Explosion (RECAP)
It is so hard to believe how much can happen in one week, but Big Brother always seems to put this into perspective when Thursday night's eviction episode airs. This past week we were gifted with not just three but four episodes of Big Brother, the first of which aired last Friday, it included the highly anticipated battle back competition. Just as you can imagine the battle back was only the beginning of the drama that would ensue this week.
If you're not caught up then we have your back, below find all the details on each cast member and see what moments caught our attention this week. There will be spoilers ahead so please proceed with caution!
The Cast
Alex
Since relinquishing her Head of Household seat to Jessica this week, Alex played a low key game, remaining tight with her fellow floaters and some "showmancers." There was a point in the week when Jessica considered putting her up in Ramses' place on the block, but that never came to fruition. At the moment her game is strong, and we believe she will have more opportunities to show her strengths.
Christmas
Christmas is still one of the strongest competitors even with her injury. She and Jessica were the final two standing in the HOH competition which Jessica eventually won. Christmas sent a clear message that she's far from giving up her fight, even when she was selected to participate in the explosive veto competition her persistence is always present. In terms of big moves, Christmas made no major changes to her game since last week and we don't see her leaving anytime soon.
Cody
That's right, he is back in the house, whether you love or hate Cody, he is undoubtedly a strong competitor. He was able to win a spot back into the house after going head to head against Cameron and then Paul in the final rounds of the battle back competition. While Cody remains rather emotionless his allegiance to Jessica is stronger than ever, and he has followed her advice carefully since reentering the house. As for his fate, Cody will continue to be around for a while, as Jessica still has the halt hex power.
Elena
When Jessica won HOH, Elena and her partner in the game, Mark, immediately tried to save face, especially since Cody battled his way back into the house. Elena and Mark had been floating between sides before then but were noticeably left out of the conversation on the side opposing Cody and Jessica, making Elena's fate somewhat uncertain for the time being.
Jason
Even though he's played a quiet game, Jason continues to show us that he is a contender. He plays a social game that keeps him from being an immediate target allowing him time to make moves that will benefit his own game. Jason is playing the game of a floater with the potential to work in an alliance, and we are interested to see what he might have up his sleeve in future episodes.
See Also
'Showmances' are under fire in this week's episodes of the CBS reality competition.
Jessica
She said it herself, but Jessica had the best week in the Big Brother house. She won HOH, her partner Cody won the battle back competition, she was given the halt hex and she won the veto competition. She had all of the power in her hands, and still has immunity if she wants, even Paul winning HOH can't bring her down. Her willingness to share information about her halt hex with the house may be her downfall though, as her and Cody continue to build up enemies in the house.
Josh
Even his loud mouth couldn't get him voted out this week. After losing the HOH competition, Josh decided that heckling "meatballs," Jessica and Cody was a smart decision which ultimately backfired as it caused his nomination for eviction. It was Paul who really saved Josh this week since he told his followers to vote out Josh's fellow nominee Ramses instead. Sure, he lives to see another day in the Big Brother house, but we see Josh getting into more trouble with his mouth in the near future.
Kevin
The dad of the house is keeping to his low key game plan, but did get bold when telling Jessica about the house's plan to boot Ramses. We saw him vote out one of his close friends, Ramses, this week, showing that Kevin is playing with his head and not his heart which may be better for him in the long run.
Mark
Elena's other half followed her suit and tried salvaging a relationship with Cody and Jessica, and while he kept to his word this week, his past choices have proven that he can be fickle with his loyalty. He also took aim at Matt and Raven when he made a remark to Paul about them flying under the radar, if pursued we can see the game taking a bad turn for him in the future.
Matt
Just like his partner Raven, Matt continues to play an under the radar game. It was evident that he and Raven are becoming closer with Paul, and that might be a good thing for the game that he is playing so safely.
Ramses
Although he held his own in the HOH competition, Ramses was no match for the unfortunate events that would lead to his eviction this week. He went up as a pawn and was voted out to spite Jessica and Cody, he just got caught in the crosshairs.
Raven
Going under the radar yet again, Raven and her partner Matt are on the verge of becoming full on contenders if they approach Mark about his negative comments towards them. Paul of course stirred this pot, but it is up to Raven and Matt to bring it up this coming week, and maybe Paul being in power will give them the courage to do so.
Paul
This vet continues to prove why he is considered one of the great players of this game. Paul is able to manipulate his housemates into doing almost anything he wants, and if it continues this way, we could see Paul making it to the end. We are interested to see how he proceeds with his HOH power after winning this week's competition.
Most Dramatic Moment of the Week
This moment would definitely go to the HOH competition. When the houseguests realized that Cody was back, the onslaught of punishments involved in the competition were given to him and Jessica, including some unique heckling by Josh in which he referred to the couple as "meatballs." Cody's stone faced look and Jessica's concentration were imperceptible, yet the tension was palpable.
Cutest and Funniest Moment of the Week
The cutest moment this week may have to go to Jason, who shared with his fellow houseguests the routine he has with his 2 year old son. The moment of sharing even lead this tough guy to tears, it was genuine moment that showed us a different side of Jason.
The funniest moment would have to be Kevin's bedtime routine of wrapping plastic wrap around his torso, Paul couldn't understand why he'd do such a thing, claiming that Kevin must squish his organs doing that. Kevin's unfazed reaction is what makes it so comical.
'Showmances'
Since Cody returned to the house the "showmances" are once again intact, the fate of Raven and Matt and Elena and Mark have yet to be determined, as cracks in their friendships appeared for the first time this week. We're sure there will be plenty to catch up on in the next week.
Rating
Battle back, blind sides, and twists, oh my! This week definitely earned 5 vetos out of 5.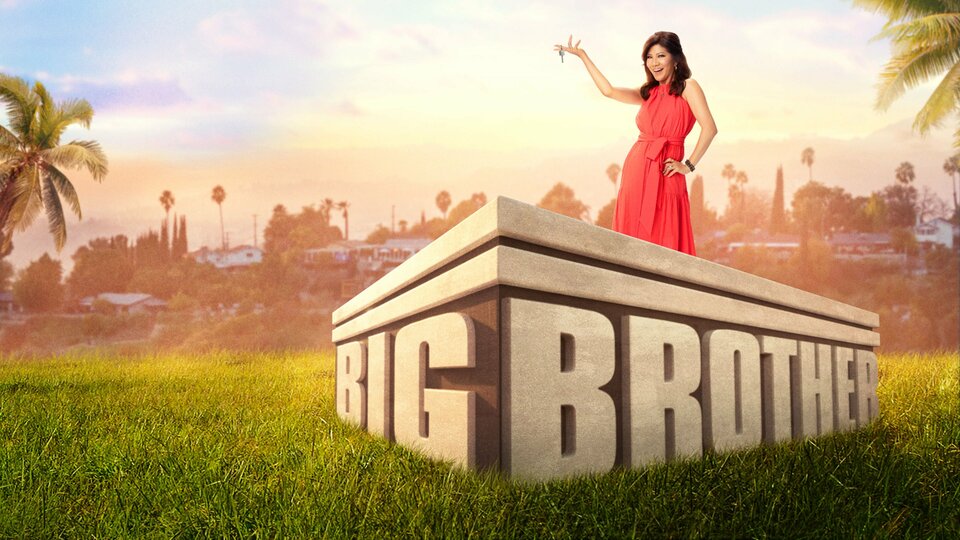 Powered by