'Big Brother': Was There a Snake in the Grass? (RECAP)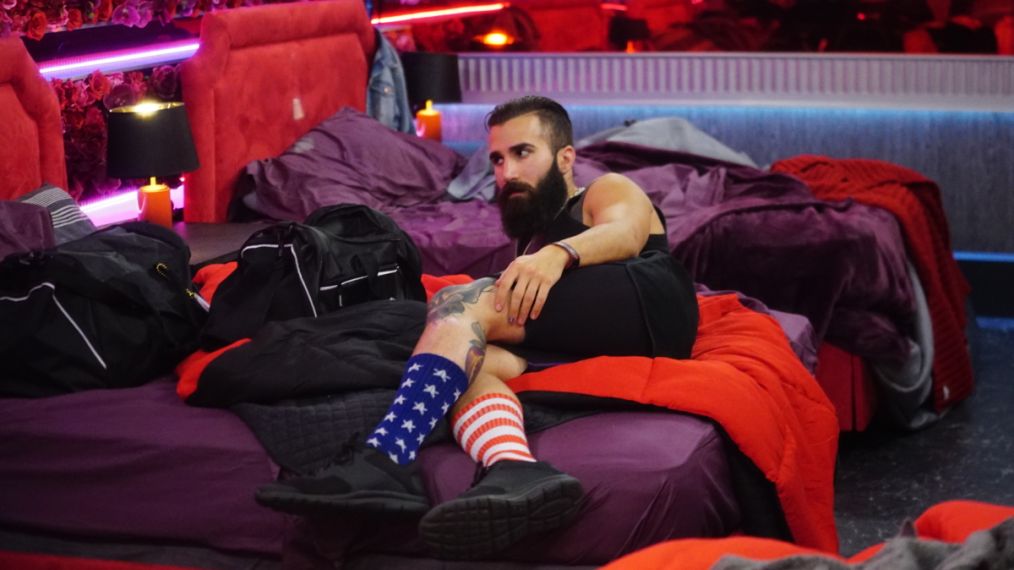 Everyone's favorite summer reality competition is back and heavily underway, that is Big Brother of course. And while the house guests continue to fear those fateful words, "you've been evicted from the Big Brother house," from Julie Chen, we are relishing every ounce of drama that this season's cast is creating.
No time to catch up on the three episodes per week? Have no fear because we've got you covered, every Thursday check back here for a weekly recap on all things Big Brother, we'll have the dish on each cast member, funny moments, "showmances," and of course the most dramatic moments.
Proceed with caution, spoilers ahead.
The Cast
Alex
After winning Head of Household, Alex nominated Jessica and Dominique for eviction. While Jessica's nomination was reliant on her association to Cody, Dominique's nomination was influenced whisperings that she and Mark were potential threats in the game by Cody before his eviction. After promising Elena that her allies would be safe, Alex's choice to nominate Dominique was bold yet keeps her from experiencing any serious backlash.
Christmas
Returning to the house this week after surgery on her injured leg and foot, Christmas played a quiet game this week. Her recovery will continue to impede her game though, as she is not cleared to participate in every competition, such as this week's veto competition.
See Also
Who knew The Talk's Julie Chen does a killer Sheryl Underwood impression?
Dominique
This week wasn't great for Dominique who was evicted Thursday night in a unanimous vote of 10 to 0. In many ways her downfall stems from the information fed to others by Cody before his eviction, after some deep thoughts and prayers Dominique believed that Paul was responsible for her predicament, and while correct, she became paranoid and began accusing her allies of betraying her. Her biggest downfall was her sincerity, in a game where lying is almost crucial for advancement.
Elena
Making a deal with Alex, Elena decided to give her housemate the HOH win in return for protection. This move was detrimental to her game when it essentially blew up in her face, and damaged her alliance with Dominique when Alex did not adhere to the deal. Overall her game was rattled but not damaged beyond repair, only her association with Mark and fellow "showmance" duo of Raven and Matt might.
Jason
This cowboy decided to align himself with Jessica after the departure of Cody, and while he is still considered a floater he made a statement at this week's veto meeting by not giving it to anyone. For now, Jason continues to go under the radar but has the potential to be a dark horse in this competition.
Jessica
Just when there seemed to be no hope, Jessica's target shrank after the nomination ceremony. Her seemingly solo game is one that threatens no one but those responsible for the eviction of Cody. Dominique's conflict with her alliance and Paul were extremely beneficial to Jessica's game which seems far from over. She was also rewarded with the halt hex in the den of temptation, which allows her to stop anyone of the next four evictions of her choosing.
Josh
It is no secret that Josh is prone to bouts of drama at this point in the game, but this week was relatively quiet. That is until he and Mark got into a fight over a pool game, the argument turned borderline physical, but ultimately became a beacon from which Josh chose to voice some thoughts, whether this will damage his game or those he called out remains to be seen.
Kevin
There isn't much to say about the house's Bostonian other than that he is continuing to slide by without issue. If Kevin can keep up his social game then we see no sign of danger for his immediate future in the house.
See Also
The 16 houseguests include a renovation consultant, a government engineer and a 24-year-old microbiologist.
Mark
This was an emotional week for Mark who cried over Dominique's nomination for eviction, just to have her call him and his fellow alliance members out for betraying her trust. Ultimately this wasn't his most pivotal moment, which came when he and Josh aired out their frustrations over a pool game. It did not go well.
Matt
Remaining relatively quiet there isn't much to go off of when it comes to Matt. While his alliance with Raven and fellow "showmance" couple Elena and Mark is strong for now, we are predicting that he will need to find a different strategy as time goes on, as "showmances" seem to be a priority target for certain players.
See Also
The 16 houseguests include a renovation consultant, a government engineer and a 24-year-old microbiologist.
Ramses
Last week it seemed like Ramses game was in jeopardy due to Paul's personal inclinations, but after a shift in opinions it looks like he will continue on in the game without major conflict in the near future.
Raven
Unlike a few of her alliance members, Raven has had little conflict in the Big Brother house this week. Her streak of non-detection is bound to change over the coming weeks, but little can be said about that at this time.
Paul
As he finished his last week of immunity, Paul continued to do what he does best, and that is stir things up. Paul might not have been HOH this week, but his newfound alliance with Alex allowed him to influence many of the choices made in the house this week. We are interested to see how his game will adjust now, knowing that he could potentially be put up on the block at some point.
Most Dramatic Moment of the Week
This week there were many dramatic moments, so many in fact that it is too hard to pick just one so we will pick two. The first is Dominique's confrontation of Paul, in which she called him a snake. Although not entirely wrong, it may have been in her best interest to approach him a little more calmly, since this moment definitely influenced her eviction from the house.
The second moment would have to be Josh and Mark's pool game showdown, where the two disagreed over who won, and turned into a food/drink fight. Ultimately the fight spread into a house fight as Josh turned to calling out housemates on their lies, basically the epitome of a Big Brother dramatic moment.
Cutest and Funniest Moment of the Week
This moment would definitely have to go to Ramses and Kevin's son/father-like relationship that was shown in the house this week. From teaching Ramses self-defense methods with pool sticks, to loaning him blankets for bed, Kevin took the cosplayer under his Bostonian wing and we love it. Kevin even remarked that he's having Ramses over for Thanksgiving this year!
'Showmances'
No big developments were made this week on the "showmance" front, but Jessica's former partner Cody could be returning if he wins the competition that will be held amongst the first four evictees. And if he does, the house may have three "showmance" couples again, only time will tell.
Rating
Due to the twists, turns and non-stop drama, this week earned 4 vetos out of 5.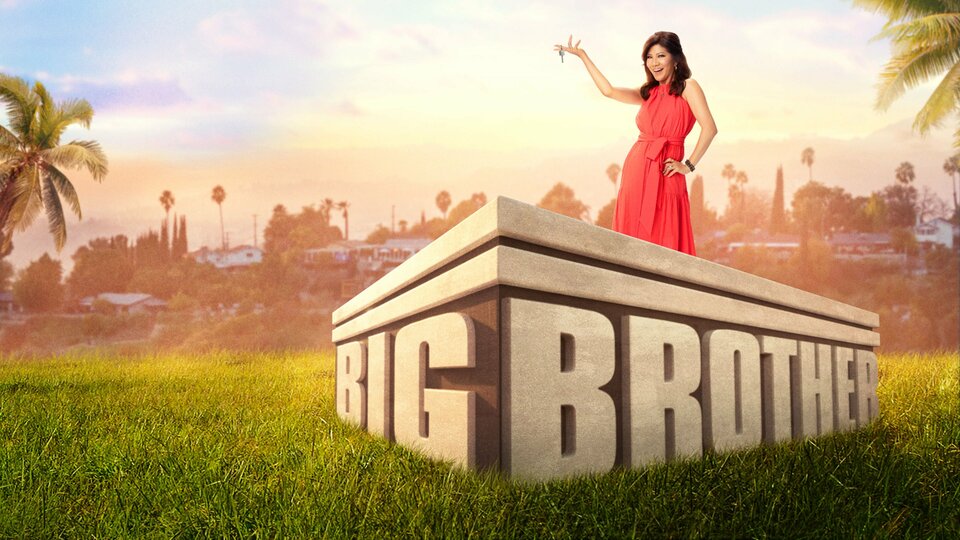 Powered by