Michelle Tanner will have a 'Fuller House' 'presence'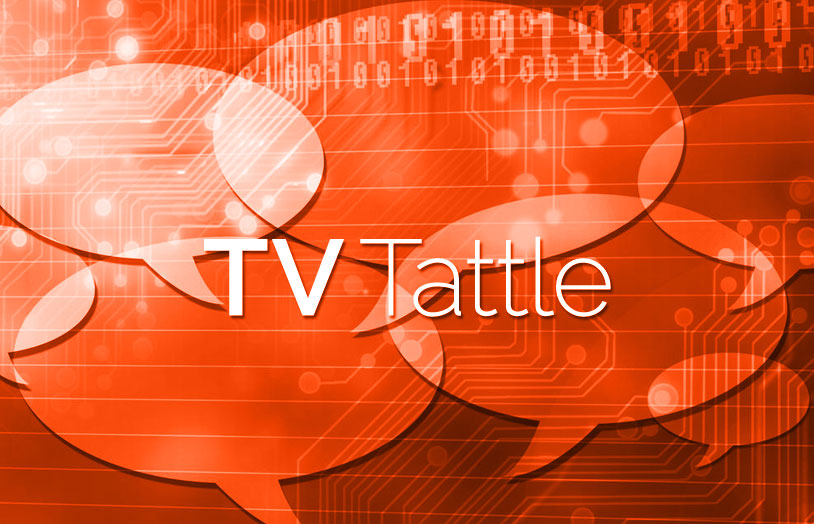 Michelle Tanner will have a Fuller House "presence"
Jodie Sweetin says of the Olsen twins not participating in the Full House revival: "The Michelle character is still going to have a presence. It's not like we're not talking about her." She adds: "I love and support (Mary-Kate and Ashley), and I think we're going to be just fine."
Aquarius falls in Week 2, Hannibal returns down
Hannibal's third season premiere was down 21% from last year, when the NBC drama aired on a Friday.
Elisabeth Moss says filming her iconic Mad Men scene was "not cool at all"
"I was holding this box...everything on Mad Men is super real, so they made the box really heavy," she tells Seth Meyers. "I was like, 'I can act that,' but no, so it was really heavy. And the painting was kind of awkward and kind of large and they wanted me to hold it so you could see it in certain shots and then the cigarette is actually really difficult to do." She adds that they let her do the scene to "Staying Alive."
Nichelle Nichols is in good spirits after suffering a mild stroke
"Currently she is awake, eating, in good spirits and able to have full conversations," says the Star Trek star's rep. "Her right side has shown minor signs or mobility loss but she is not showing any signs of paralyses."
The Daily Show begins paying tribute to "John Stewart"
John Hodgemen presented Stewart with a montage of his greatest unusual noises.
Breaking Bad's Vince Gilligan directed a Jack in the Box ad
Watch Gilligan speak about his next directorial project.
Boy Meets World's Matthew Lawrence is coming to Girl Meets World
He'll reprise his role as Jack Hunter on Disney Channel.
Jason Alexander joined Larry David last night on stage
The former Seinfeld star played a doctor on last night's performance of Fish in the Dark, which he'll soon take over.
Watch the first promo for the Ice & Coco talk show
Ice-T and his wife Coco's Fox talk show will be tested for three weeks this summer in limited markets.
The Walking Dead casts the key role of Heath
Straight Outta Compton's Cory Hawkins will play the key comic book character. PLUS: Robert Kirkman says the timelines of both shows will match.
Check out the poster for ABC's Battlebots
ABC's "reimagined take on the killer robot combat sport" premieres June 21.
Jimmy Kimmel presents a third round of NBA Mean Tweets
This one includes Magic Johnson, Steph Curry and Tony Parker.
Downton Abbey's Joanne Froggatt to play a serial killer on British TV
She'll star in ITV's miniseries Dark Angel, playing notorious Victorian age serial killer Mary Ann Cotton.