Comic-Con: The 'Game of Thrones' Panel Live Blog
Winter is here, Season 8 is, too … and so is the San Diego Comic-Con Game of Thrones Friday afternoon panel in Hall H. Let TV Insider be your front-row seat as HBO's pop-culture phenom's panelists and a super-secret moderator take the stage.
Panelists include cast members Alfie Allen (Theon Greyjoy), Jacob Anderson (Grey Worm), John Bradley (Samwell Tarly), Gwendoline Christie (Brienne of Tarth), Liam Cunningham (Ser Davos Seaworth), Nathalie Emmanuel (Missandei), Isaac Hempstead Wright (Bran Stark), Conleth Hill (Varys) and Sophie Turner (Sansa Stark).
*Refresh the page to see updates
Don't miss the #GameofThrones Panel today from 1:30-2:30 at #SDCC Hall H. pic.twitter.com/vFie1SPhon

— Game Of Thrones (@GameOfThrones) July 21, 2017
Game of Thrones @ SAN DIEGO COMIC-CON LIVE BLOG
2:40pm: The Game of Thrones panel ends. Check out more of our Comic-Con 2017 coverage at tvinsider.com/category/comic-con//
2:27pm: This guy shows up to ask the cast if they're ready to become "the children of the cold." He says he's here because of the Marines. Cunningham marvels that that's why the Night King is so formidable — dude's a Marine.
2:25pm: Turner says Jon Snow and Sansa have to stop fighting, drop the sibling-rivalry thing and work together. The crowd approves.
2:20pm: Nairn asks each what they want to do after GoT ends:
Turner: "I don't know if I could comedy after this. I'm in a very dark place right now." Er, sorry about that, Joe Jonas.
Allen: Says he would do anything that comes his way. Definitely wants to direct. Currently pets dog.
Christie: "Please someone put me in a musical" … "a Marlena Dietrich, gender-bending kind of thing." She says the jury is out on whether she can sing, but "I hear they can do all sorts of technology these days!"
Wright: Jumps on the musical bandwagon, but Game of Thrones, the rom-com musical.
Bradley: Wants to head back to the stage.
Cunningham: Thinks the last GoT episode should be a musical. "Let's finish with a high-kicking number!"
Hill: He's ready to rest. "I've done it all. Good night!"
Anderson: Wants to make films — or star in one of the Game of Thrones spinoffs. "I'm greedy. I want to do everything," he smiles.
Emmanuel: Musicals, too.
2:10pm: Nairn asks each who ("Hodor!") do ("Hodor!") they ("Hodor!") wish ("Hodor!") hadn't ("Hodor!") been("Hodor!") killed off ("Hodor"):
Christie: Hodor and Captain Stark
Allen: Khal Drogo (crowd cheers)
Hill: Catelyn Stark … and Hodor.
Anderson: Ned Stark
Turner: Joffrey (crowd freaks out)
Cunningham: Shireen (crowd cheers again)
Emmanuel: Hodor (and she really means that)
Bradley: Rob Stark. And Jon Snow, just so he wouldn't have "had to talk about it for a whole @#$% year."
Wright: Hodor. "I don't even like you that much," Nairn retorts. The actors' bond borders on adorable.
2:05pm: Nairn asks Emmanuel if Dany should have made Missandei her hand over Tyrion. Emmanuel is all about the girl power, but says Tyrion is better qualified for the job.
2:04pm: Cunningham says he loves how simple Davos is in his mission and motives.
2:02pm: Turner says Sansa is searching for happiness, but not necessarily love. "Noooooooo!" howls a male fan in the darkness. Turner adds that Sansa trusts no one, be it family member, man or woman. "And I thinks that's important when you're playing the Game of Thrones," she smiles.
1:56pm: Nairn asks what the first law each would pass if they scored the Iron Throne:
Christie: That women could be knights.
Allen: That everyone could come back to life.
Hill: That Comic-Cons are free for all.
Anderson: Free puppies for everyone. And unicorns are real!
Turner: Unlimited carbs. "Sorry, but that's what I want."
Cunningham: Free Dornish wine for all!
Emmanuel: Education and language lessons for everyone.
Bradley: Maesters have to clean up their own stinkin' mess.
Nairn takes his own question: It would be illegal for someone to have to tote another. Chides Wright for not saying thank you.
1:48pm: Sophie Turner, sporting a killer plaid suit, says Sansa is indeed a match for Little Finger. Liam Cunningham — Davos wouldn't hunt Melisandre down, but if he happened to cross paths with her, "he'd pop a cap in her ass."
1:41pm: Alfie Allen cradles dog Abby on the panel. Nairn suggests to Christie that Brienne of Tarth and Hodor would make a good couple. Christie says she loves that Brienne is crushing on no one. Maybe.
1:40pm: A thunderous new Game of Thrones trailer premieres:
1:39pm: Hodor in the house! Kristian Nairn is our moderator!
1:33pm: Game of Thrones panel kicks off from Hall H.
Chris Hardwick opens the #FearTWD #SDCC2017 panel with a sweet moment of silence for John Bernecker pic.twitter.com/ch0k0LCTUM

— The Walking Dead (@TheWalkingDead) July 21, 2017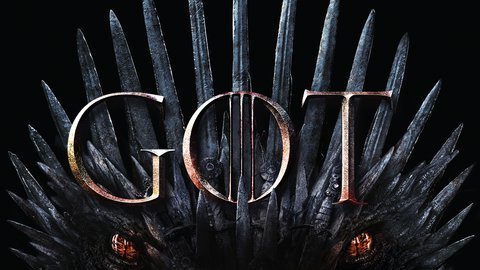 Powered by