Reboot of MTV's 'Teen Wolf' Is in the Works
Last summer at San Diego Comic-Con, the cast of MTV's Teen Wolf announced that the popular series will be ending on its sixth season. The final ten episodes begin on July 30th and fans are dreading saying goodbye to Scott (Tyler Posey), Stiles (Dylan O'Brien), Lydia (Holland Roden) and the rest of the ever-growing McCall Pack.
The titular teen wolf himself spoke to Entertainment Tonight earlier this year at the MTV Movie and TV Awards and revealed his wish for a movie or reboot of some sort after the series has ended. It seems like Posey may have been hiding some knowledge from fans, as The Hollywood Reporter reported on Wednesday morning that executive producer Jeff Davis is indeed in talks with MTV for a reboot of the series—following a podcast that would continue the current narrative of the show.
"These characters and these stories have hit a peak," said MTV president Chris McCarthy in the Hollywood Reporter article. "We are talking with Jeff about how do we actually keep that franchise alive. And the beauty of the evolution of media is you can see the series going on through a series of podcasts and then see a resurrection of a new class in a couple years."
Even though Scott has been grooming his Beta, Liam (Dylan Sprayberry), to be the new Alpha in his absence, it doesn't sound like the new series will even follow Liam and his friends. The final season will be introducing several new characters, however, so we would advise keeping an eye on them in case they reappear in the future.
The potential reboot is said to be anthology-style, and characters from the original series could possibly return to Beacon Hills—if that's even where the new series takes place.
"We want to give it enough time to let the series finale marinate a year or so, and then when we find the right story and the right cast, look to resurrect it," McCarthy says.
The podcast will likely start shortly after the series finale, so fans most definitely have something to look forward to when the six-year long series ends in the fall. And even before the season begins, the cast will take the stage at SDCC one last time on Thursday, July 20, at 2pm PT. With the Nemeton being a beacon for supernatural creatures, it only makes sense that there wold be more story to tell. We can't wait to see what MTV has in store!
Teen Wolf, Season 6B Premiere, Sunday, July 30, 8/7c, MTV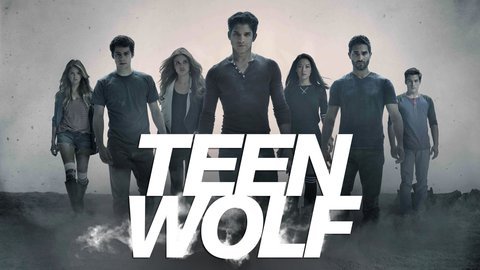 Powered by