'Teen Wolf' Cast Announces Final Season At Comic-Con
Teen Wolf fans have been on an emotional roller coaster over the past few seasons—Allison's death and Stiles' transformation into Void Stiles were just a few moments—and it looks like the heartache isn't over. The cast announced at Comic-Con that the sixth season, set to premiere in November, will be the last for the MTV show.
RELATED: Supergirl Nabs a Teen Wolf for Superman!
Original cast members Tyler Posey (Scott, the Teen Wolf himself) and Holland Roden (banshee Lydia) took to the stage with relative newbies Dylan Sprayberry, Cody Christian and Khylin Rhambo to announce the news alongside executive producer Jeff Davis—and to premiere the creepy trailer for the final season.
RELATED: The Teen Wolf Cast Bares Their Smiles (PHOTOS)
The final season sees, as Lydia says, "something worse than death," as the trailer teases not only the disappearance of some of Beacon Hills' supernatural and human residents, but also their complete erasure. Just as the Dread Doctors and Kaminas of the past, this season also has it's own villain: The Ghost Riders. Are they any match for Scott's pack?
But more importantly—after six seasons, was that finally a real Lydia/Stiles (Dylan O'Brien) kiss?
Check out the trailer until Teen Wolf returns in November on MTV.
Teen Wolf, Final Season, November, MTV.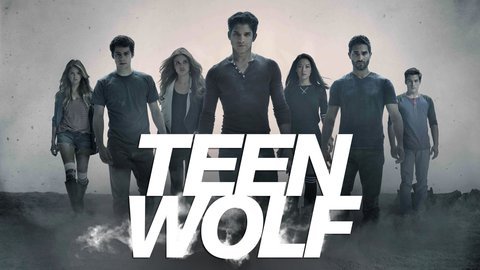 Powered by