Disney XD Sets Premiere Date for 'Pickle and Peanut' Series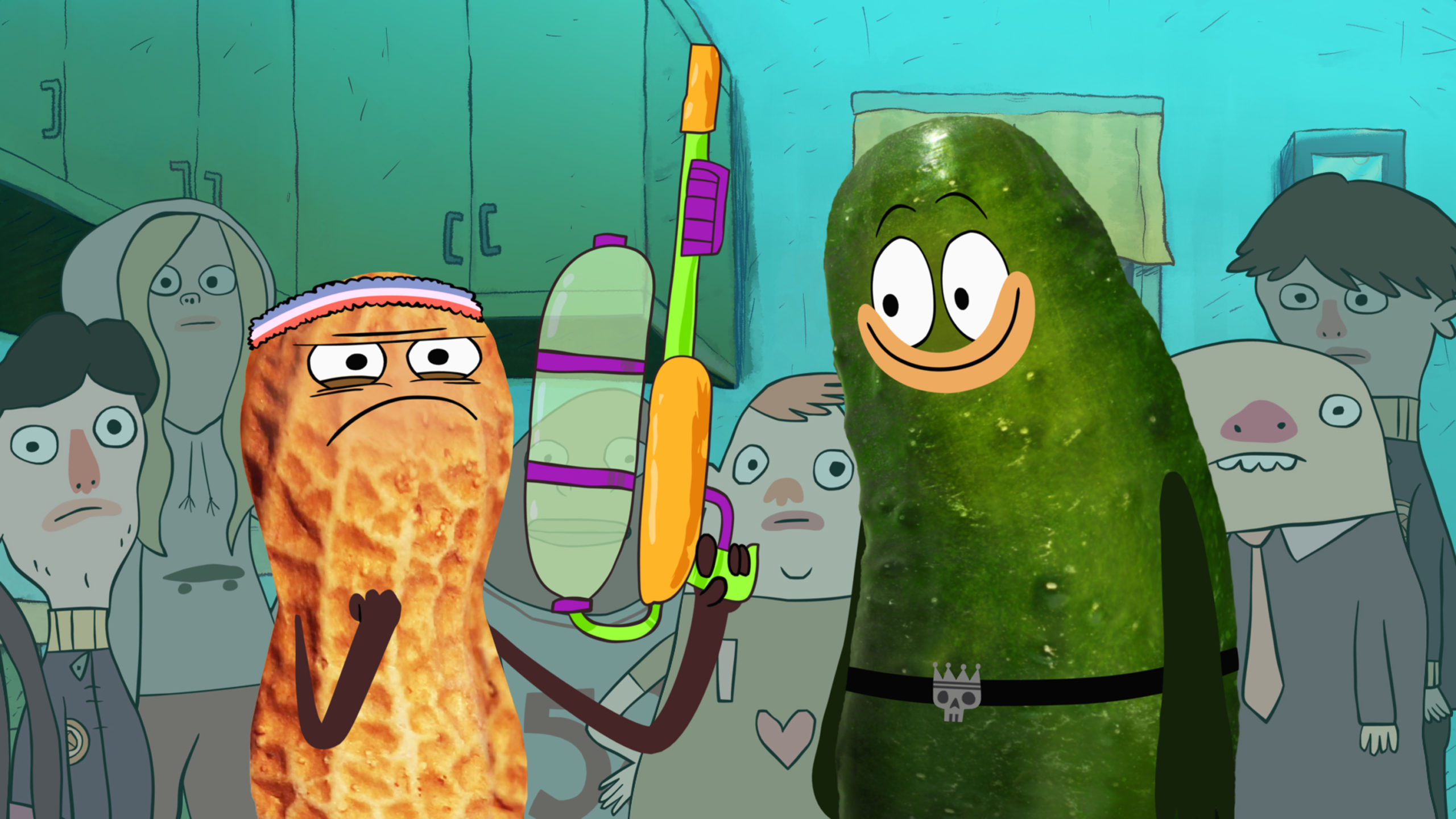 Disney XD's wacky new series Pickle and Peanut has set its premiere date for September 7. Described as a "buddy-comedy series," the show is a swirl of 2-D animation and live action following teen BFFs Pickle and Peanut—voiced by Jon Heder (Napoleon Dynamite) and Johnny Pemberton (Kroll Show) respectively—as they go on nutty adventures in their small suburb of Reno, Nevada. The includes everything from stirring up trouble at the local Mjart Mart, to fighting strange beasts and righting wrongs, all during their senior year of high school.
To get an idea of what this quirky show is about, check out the sneak peek Disney revealed at Comic-Con earlier this month featuring monsters, mayhem, and a Chuck Norris-like character named Champion Horse.

The series was developed by Joel Trussell (Yo Gabba Gabba!) and created by Noah Z. Jones, who also brought to life fellow Disney XD series, Fish Hooks.
Viewers will be able to access 11-minute previews of new episodes a week prior to the premiere, on September 1 via DisneyXD.com, WATCH Disney XD, and Disney XD on Demand.
Pickle and Peanut premieres on Monday, September 7 on Disney XD at 9/8c.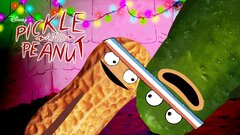 Powered by