Hide and Seek: Discovery's 'Manhunt: Unabomber' Takes on Ted Kaczynski
On the Atlanta set of the true-crime drama Manhunt: Unabomber, producers have meticulously re‑­created the cramped Montana cabin where infamous academic turned murderous recluse Ted Kaczynski (Paul Bettany) holed up and built 16 sophisticated mail bombs, killing three people, maiming dozens and terrorizing Americans from 1978–95. As cameras roll, a scrawny and disheveled Bettany emerges, clutching a piece of firewood as a weapon, ready to defend his isolated hideout from the FBI.
"Ted doesn't think he's a madman—I don't think he is mad. But he was hugely disturbed and alienated," says Bettany (The Avengers). "He also had an IQ of 167 and believed he'd never get caught."
The confident Kaczynski—dubbed the Unabomber after his early targeting of universities ("un") and airlines ("a")—didn't anticipate crossing paths with FBI profiler James "Fitz" Fitzgerald (Sam Worthington, above), a family man and former beat cop intent on making a name for himself. "Fitz is passionate and tenacious," says Worthington (Avatar, Terminator Salvation), who has just shot a tense scene in which Fitz is torn between family obligations and pursuing a new break in the case.
It's one of many fraught personal moments in the hotly anticipated eight-episode series created by Andrew Sodroski, who spent days interviewing the real Fitz and had rare access to all the documents found in Kaczynski's cabin. The result is a psychological thriller that not only explores how Fitz used the then-new investigative technique of forensic linguistics to help identify Kaczynski from clues in an anti-technology manifesto he mailed to The New York Times, but also how the pursuit and capture decimated their lives.
"These two men were both trying to change the world—they mirror each other," says exec producer–director Greg Yaitanes. "Kaczynski wanted us to stop letting technology take over our lives, while Fitz was pushing for a new way to solve crimes."
In the two-hour premiere, Fitz joins the Unabomber task force and must win over his boss, FBI division head Don Ackerman (Chris Noth, below), under pressure to deliver an accurate profile to attorney general Janet Reno (Jane Lynch, above). The story then jumps between 1995, as Fitz tries to prevent more killings, and 1997, as the agent questions the incarcerated Kaczyn­ski. Those interrogation-­room showdowns are the psychological core of the series.
"Each time they meet, it's a chess game, a boxing match, a battle of ideals," says Worthington. "The show is about two passionate men in symmetry, trying to get across their viewpoint of the world, and the victims that kind of passion can leave behind."
The victims go beyond those murdered and disabled by the bombings. There's also Ted's conflicted brother, David (Mark Duplass), who helped the FBI track down his sibling, and Fitz's wife, Ellie (Elizabeth Reaser), and their children, who fade into the background as the case heats up.
Playing real people meant the actors were determined to get every detail about their characters right. Worthington communicated with Fitz via email and consumed every book and documentary he could find on the Unabomber. Bettany read books found in Kaczynski's cabin: The Stranger, Crime and Punishment. He also followed Kaczynski's diet and exercise regimen, withering to a lean weight. (Kaczynski is cur­rently serving eight consecutive life sentences in a Colorado supermax prison.)
But Fitz goes through the most shocking change. "He becomes infatuated and descends into the mind of the Unabomber," Sodroski says. "What ultimately differentiates him from Ted Kaczynski and brings him back into society is he is capable of human connection. Kaczynski needed love, but the only way he could ever connect with people was to blow them up."
Manhunt: Unabomber, Series Premiere, Tuesday, Aug. 1, 9/8c, Discovery Channel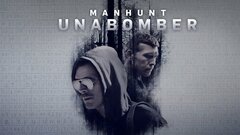 Powered by