What's Worth Watching: 'The Carbonaro Effect on truTV for Wednesday, July 29
The Carbonaro Effect, "Just Made History" (Wednesday, July 29, 10/9c, truTV)
In an entertaining mash-up of outrageous Candid Camera-style hidden-camera shenanigans and an inspired illusionist's bottomless bag of tricks, magician/charmer Michael Carbonaro returns for a second season of memorable prankery in The Carbonaro Effect. He astounds his marks with elaborate gags that seem surreally real because of the often mundane settings in which he operates—such as a market where he demonstrates a magic juicer that gets a full pitcher of liquid out of a single orange, or squeezes a disgusting bulge of what he calls gluten out of a simple cracker. "This is a miracle," exults an amazed bystander. Later, revealing a hedgehog residing in a melon, he explains, "We have a citrus squatter," as if it's a common occurrence.
Quite often, his dupes can't believe their eyes, a gimmick that takes on extra resonance when he impersonates an eye doctor and has clients literally seeing double during an exam—and when he seems to remove his own eye during another consultation, it's shocking even to those of us in on the joke. (I won't even try to spoil what he gets up to in a science lab.) Allen Funt would have loved having this guy on his team.
Also Tonight
MasterChef 8/7c, Fox
The Top 10 contestants team up to create family-style dinners, which are then consumed by their own family members.
My Grandmother's Ravioli, Season premiere, 8/7c, Cooking Channel
Funny guy Mo Rocca never got the chance to learn to cook from his own grandmother, so now he's borrowing others' for the task. Tonight, a ninetysomething woman from NYC's Lower East Side helps him whip up a matzo ball soup.
Celebrity Wife Swap 10/9c, ABC
The Bachelor alumni Jason Mesnick and Sean Lowe trade lives, though they'll both still be stuck with someone who thought it was a good idea to find love on a television competition.
Extant 10/9c, CBS
Molly finds out that her son, Ethan, is still alive and heads out to get him back. Meanwhile, JD looks into whether Julie had something to do with John's death.
Last Comic Standing 10/9c, NBC
The judges have the final laugh as they determine the fate of a second group of comics who are dreaming of stardom.
Candidly Nicole, Season premiere, 11/10c, VH1
Nicole Richie returns for more shenanigans in her docuseries, beginning with inventing a device that allows people to communicate things they're too embarrassed to say out loud. Like that The Simple Life was actually a really great show?
Sports Highlight
MLS All-Star Game 9/8c, Fox Sports 1 MLS All-Stars vs. Tottenham Hotspur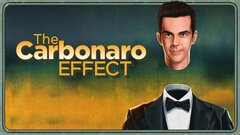 Powered by