Game of Thrones Producer: We had to Include that Horrifying Scene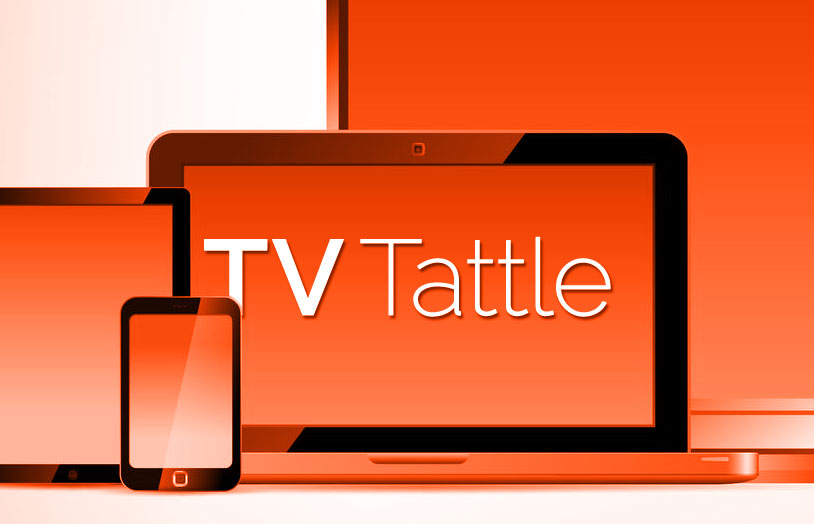 Game of Thrones producer: We had to include that horrifying scene
Brian Cogman, who wrote last night's episode, says that horrifying scene is "an important turning point," adding that such a scene should be expected on a show like Game of Thrones. "It's pretty intense and awful and the character will have to deal with it," he says. PLUS: George R.R. Martin responds to the flood of complaints over that scene, this was described as the "Romance Dies" scene in the Season 5 production breakdown, Sophie Turner reacts to last night's episode, the scene didn't feel gratuitous or unserious — it would have been a cop-out to play this storyline any other way, that scene was flat-out disgusting, it's wrong that the focus was on Theon's reaction, did GoT go too far?, and change is elusive for Sansa Stark.
Mad Men's series finale: Why it's a "masterful achievement"
"It's damned near perfect," Tim Goodman says of the final scene that he calls a "masterful and difficult achievement." "Creator Matthew Weiner managed something that probably won't be completely appreciated in the early aftermath of Sunday's episode, where Don's personal awareness also leads to (and is shown as the finale scene) the creation of one of the most famous advertising campaigns (Coke) in modern advertising," he says. "Weiner's accomplishment is allowing what was often very disparate camps in the Mad Men audience to appreciate the same thing on perhaps slightly different levels." PLUS: It was a masterpiece of wry cynicism, the ending was a clever final twist, the finale had a lack of urgency that was characteristic all season, this is Matthew Weiner's version of The Sopranos finale, Don's kind treatment was treated felt kind of weird, this ranks as the 42nd-best episode in Mad Men history, Joan's storyline made no sense, the finale was much more enjoyable without the Don scenes, it tried too hard to be ambiguous, the ending was optimistic, funny and ironic — but not cynical, Jon Hamm would like to see a Sally Draper spinoff, both Coca-Cola and McCann tweeted thanks to Don Draper, Hamm hadn't seen the finale as of Sunday afternoon, check out the finale alerts shown on other AMC networks, the history of Stan & Peggy, did receptionist help inspire the Coke ad?, the real story and meet the "real Don Draper" behind the iconic Coke ad, it was a beautiful ending that was happy yet cynical and despairing, and this looked like a cynical and dark take on a man we wanted better from.
Supernatural's Jared Padalecki is suffering from exhaustion
The actor's manager explained why Padalecki had to cancel several appearances, and why he tweeted the following: "I am in desperate and urgent need of my family. I am so sorry to tell you this but I must head home."
Emily VanCamp clears up Revenge finale: "Emily did not receive Victorias heart!!"
"The idea was that it was a recurring nightmare that would haunt her forever. #Truth," she tweeted, answering a burning question from the series finale.
SNL ends its 40th season with a "whole lot of meh"
Saturday's season finale started off great and went downhill after the monologue. PLUS: SNL finale ratings down from last year, watch Louis CK get accused of stealing jokes in an unaired sketch, and Louis CK's child molester jokes "sparks uproar."
Sharon Osbourne: The View "lost its direction" after Barbara Walters left
"When Barbara left, the show seemed to take a different turn," she tells HuffPost Live. "And the show was always a place for women to go where you could see what was going on politically around the world. They dealt with very serious issues, human interest stories. And suddenly they weren't doing that. They were doing things like cooking. They were doing giveaways."
Letterman: Brian Williams would've been a "fantastic" choice to replace me on The Late Show
David Letterman doesn't think the NBC News anchor will go into comedy, as he had hoped. But Letterman tells Jane Pauley: "He would have been great. He's a natural born broadcaster… smart, funny, good looking." PLUS: Watch Letterman on CBS Sunday Morning, check out pics of Letterman's Friars Club party for his CBS staffers, Norm Macdonald broke down in tears in his final Late Show appearance, and watch Macdonald impersonate Letterman on SNL.
Check out the trailer for Syfy's The Magicians
Here's your first look at Lev Grossman's fantasy trilogy.
Watch Empire's Billboard Music Awards performance
Cast members sang a medley during last night's ceremony.
Brooklyn Nine-Nine co-creator: "It's really exciting and scary to set up a cliff-hanger like this one"
Exec producer Dan Goor talks about "painting yourself in a corner" for the 2nd season finale.
See Ricky Gervais filming his Office movie
Here's your first glimpse of David Brent in Life on the Road.
Robert Kirkman offers Fear the Walking Dead details
He says of The Walking Dead companion prequel: "I think Los Angeles as a city is very interesting in and of itself. Dealing with the dense population, the large areas of land that the city itself covers, and all of the inherent dangers that come from those are going to lead to some very interesting storytelling opportunities than The Walking Dead. I'm very excited to report that there's absolutely zero woods in any of this first season, so it's going to be very different."
Taylor Swift's Bad Blood music video features Ellen Pompeo, Mariska Hargitay and Lena Dunham
Swift, of course, named her cats after Hargitay's SVU character and Pompeo's Grey's Anatomy character.
James Corden & Anna Kendrick battle in a Pitch Perfect riff-off
Watch Corden's reunion with his Into the Woods co-star.
Check out Breaking Bad recreated in Grand Theft Auto
The AMC series gets a GTA V tribute.
Buffy's Nicholas Brendon arrested again
Brendon was arrested on Saturday for the 3rd time this year and the 4th time since October.
Watch John Oliver act out Sex and the City 3
On The Soup, the Last Week Tonight host read excerpts from "his" erotic fan fiction screenplay.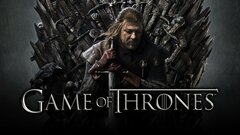 Powered by