True Detective's New Season 2 Trailer Lets Each Main Character say Something Pessimistic True Detective's new Season 2 trailer lets each main character say something pessimistic
The new trailer for the 2nd season of True Detective is completely opposite the Season 1 finale. As Alex Chancey notes, "Each of the four major characters—played by Colin Farrell, Vince Vaughn, Rachel McAdams and Taylor Kitsch—gets a quick montage over a defining line of dialogue. A very pessimistic defining line of dialogue."
American Crime bringing back Felicity Huffman and Timothy Hutton for Season 2
Both actors are expected to play all-new characters.
Nina Dobrev is so essential to The Vampire Diaries — how can the show carry on without her?
"It's inconceivable that an actress that central to a show is leaving before its conclusion," explains Emily Yahr. She adds: "Let's put it this way: Nina Dobrev leaving The Vampire Diaries is like if Bones left Bones. If House left House. If Mindy Kaling left The Mindy Project." PLUS: Exec producer Julie Plec and Dobrev recall her casting process, and Michael Trevino says goodbye to Tyler Lockwood.
Amazon Prime to dump Viacom's reality shows thanks to reality fatigue
Shows like Teen Mom and Mob Wives are the latest reality programming to be dropped by the streaming service. Earlier this year, Amazon declined to renew its deal for Pawn Stars and Storage Wars.
The Simpsons boss hopes Harry Shearer comes back, points out he was able to work by phone
Shearer already worked on seven episodes that will air in the fall, says showrunner Al Jean, who adds: "He actually gets to record on the phone and do the (table) reads on the phone. So we've never kept him from doing that stuff. So that's one confusion I had. For the last several years, he's done reads on the phone. He doesn't always participate. We've excused him for several and he records, as long as it's done in time, when it's convenient for him. So it's not a scheduling thing. And he says it's not a money thing. So I'm not sure what he's thinking." PLUS: The Simpsons debuts a Rick and Morty couch gag.
Letterman's last guest will be his very first guest: Bill Murray — but not for the final episode
On Monday, Letterman will have on Tom Hanks and Eddie Vedder. Murray, who helped Dave kick off Late Night in 1982 and The Late Show in 1993 will be Dave's guest on Tuesday. For the final episode on Wednesday, The Late Show has planned "an hour filled with surprises, memorable highlights, the show's final Top Ten List and more." PLUS: Letterman beat Fallon last week for his most-watched week since 2011.
Scandal has TV's best father-daughter relationship
Olivia and Rowan Pope's relationship has remained compelling even amid lackluster storylines. PLUS: Shonda Rhimes' actors reveal which characters they'd swap roles with, and the cast has no idea what will happen on the season finale due to last-minute tinkering.
David E. Kelley is getting a Trial pilot on Amazon
Other pilots Amazon is ordering include The Patriot, Edge and The Good Girls Revolt.
Ranking the Grey's Anatomy season finales
From least to most painful.
Vince Gilligan is auctioning off lunch with him
"Flights, four-star hotel, transportation — all that stuff is on me," the Better Call Saul and Breaking Bad honcho says in a video.
Scream Queens unveils its first trailer
Watch what horror Ryan Murphy has in store on Fox this fall.
Check out Hannibal's Season 3 photos
Zachary Quinto, Rutina Wesley and Richard Armitage are among the new additions.
USA releases trailers for Mr. Robot and Complications
Christian Slater and Rami Malek star in hacker thriller Mr. Robot, while Jason O'Mara plays a doctor in Complications.
Maron sets into a groove in Season 3
It took until the middle of Season 2 for Marc Maron's IFC comedy to find its voice. PLUS: Season 3 is chock full of guest-stars, Maron cast an actor as revenge on a Twitter troll, and a visit to the set of Maron.
Wayward Pines is ideal summer viewing: It answers all the questions and note-taking is not required
Hank Stuever says of M. Night Shyamalan's Fox limited series: "When it comes to being jerked around by a complicated mystery series, you know I'm in no mood right now, but Wayward Pines does everything right in the six tightly executed episodes made available for this review. The series (billed as 'limited') is preposterous on an entirely manageable and entertaining scale. On top of that, it's surprisingly forthright in its structure and momentum, going easy on the red herrings. You won't have to take notes during it or head for the Internet to argue about its clues or hidden themes. It's the ideal summertime distraction." PLUS: There's a method to this mystery, is this Shyamalan's Twin Peaks?, it is good and creepy fun, and it feels like a massive TV mashup.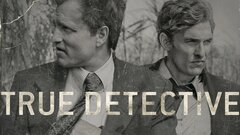 Powered by