Issa Explores Her Rebound Days in Season 2 of 'Insecure'
Time hasn't healed many wounds on Insecure. The show's second season starts three months after last year's finale, when nonprofit worker Issa (Issa Rae) broke up with her live-in boyfriend, Lawrence (Jay Ellis). And the former couple is definitely still kaput—sleeping with other people tends to do that. But is Issa really moving on? More importantly, is she happy?
"You feel so many things after a breakup," executive producer Prentice Penny says. "You want him back, but you also don't want him back. And you realize that you have to get on with your life, even if things still hurt."
See Also
Issa Dee and Molly are back and we are here for it!
It's with that lack of clarity that Issa begins dating again, only to discover that, between hookup apps and dating sites, romance is a whole different ball game than the one she and Lawrence played when they got together just five years earlier. "Issa didn't have to deal with any of these things with Lawrence," Penny says. "But now you have to. It's a lot like taking an animal out of the zoo and saying, 'Now go out in the wild and figure out all the things you need to know in order to survive.'"
Issa, however, will face it all with her signature smile—and the help of best friend Molly (Yvonne Orji, above with Rae), who is confronting her own relationship issues by seeing a therapist, a move that is considered taboo in the African-American community, says Penny. "This season explores what it's like after a breakup and the things you do when you're trying to get past it," he explains. "You're recovering, but you continue to be in pain. You become layered, trying to find a balance between your public face and your private hurt."
Insecure, Season Premiere, Sunday, July 23, 10:30/9:30c, HBO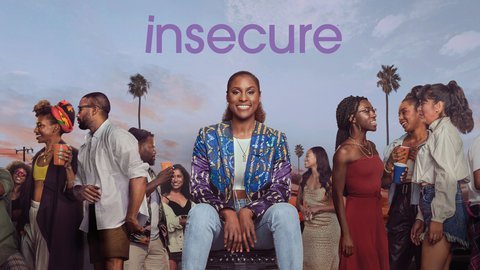 Powered by