'Arrested Development' Season 5 Greenlit by Netflix … for Real This Time!
It's been known for a while that there would be a Season 5 of Arrested Development on Netflix. But questions about when the series would return and which cast members would jump onboard have remained a mystery—until today.
Netflix announced Wednesday that series creator Mitchell Hurwitz and the entire series regular cast—Jason Bateman, Michael Cera, Jeffrey Tambor, Jessica Walter, Will Arnett, Tony Hale, Portia de Rossi, David Cross and Alia Shawkat—are coming back for Season 5 exclusively on the streaming network in 2018.
"In talks with Netflix we all felt that stories about a narcissistic, erratically behaving family in the building business—and their desperate abuses of power—are really underrepresented on TV these days," Hurwitz says, taking a thinly veiled jab at President Trump and his family.
See Also
A probing look at the ongoing debate regarding the depiction of teenage suicide in Netflix's '13 Reasons Why'.
Executive producer Ron Howard is relieved he can finally give a straight answer to the long-burning Arrested Development question. "Whew! I can finally answer the question… Hell yes! Warming up my uncredited narrator vocal chords. Now the only thing I will have to be coy about is all the craziness the Bluths are going to face this season," he says.
Now the story of a wealthy family, and the one streaming service that had no choice but to keep them all together. @arresteddev S5. 2018. pic.twitter.com/sn9jKH2hYp

— Netflix US (@netflix) May 17, 2017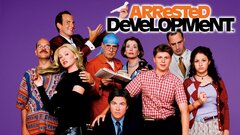 Powered by