'Containment's Ebola-Like Virus Is More Terrifying Than Vampires
Networks can't seem to pass up a scary virus pitch. In 2015 alone, grisly infectious death has fueled The Walking Dead, The Strain, The Last Ship, Between, and Helix. Now it's The CW's turn to terrify germophobes with Containment, a drama based on a Belgian TV thriller about a fatal Ebola-like virus that turns part of Antwerp into a ghetto of the dying.
Executive producer Julie Plec, the queen of supernatural storytelling (The Vampire Diaries, The Originals), jumped at the chance to adapt the show for the U.S. "I love virus stories!" she says gleefully, naming Outbreak and Contagion as two of her favorite movies. Plec and pilot director David Nutter (The Flash) moved the setting to Atlanta—with a hospital as ground zero—but kept the in-the-news premise pretty much intact.
"This is a great story about fighting that invisible beast of illness and doing anything you can to stay alive," Plec says. "There are no zombies, no actual monsters, no massive alien conspiracies. We get to live in the real world, where this can happen to anybody at any time. You wonder, 'What would I do and how would I survive?'"
While there may not be alien overlords, there are definitely conspiratorial elements behind the outbreak, which dogged reporter Leo (Trevor St. John) will try to ferret out. He won't get much help from Dr. Sabine Lommers (Claudia Black), the top government official at the site. Both Lommers and Black are privy to non-disclosed information. "I'm one of two actors who were told what lay beneath the surface of the story," Black teases. "I thought, 'Holy crap!' Now I understand the story's underpinnings."
Atlanta police major Lex Carnahan (David Gyasi) is charged with keeping people in (and also out of) the infected area. "When he discovers that his best friend [and fellow cop], Jake [Chris Wood], and Jana [Christina Moses], the love of his life, are trapped inside, he's torn between his professionalism and doing whatever he can do to save them," Gyasi says.
Other desperate characters caught behind the barricades include pregnant teen Teresa (Hanna Mangan Lawrence) and teacher Katie (Kristen Gutoskie), whose son is among the students in her care during a field trip. Dr. Victor Cannerts (George Young), the Centers for Disease Control researcher on the inside who first made the call to cordon off the area, desperately tries to find a cure.
As in every epidemic story, lots of good people will die and lots of bad people will do even worse things. But despite the concept's inherent grimness, Plec offers some respite from the pain. "This is also a story," she says, "about finding the power of your own humanity and the power of unexpected love in extreme circumstances."
—additional reporting by Gregory E. Miller
[jwplatform Ug8bgWMB]
Premieres midseason, The CW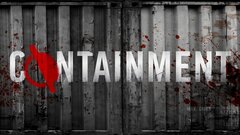 Powered by