What's Worth Watching: Oprah Remembers TV's Happy Days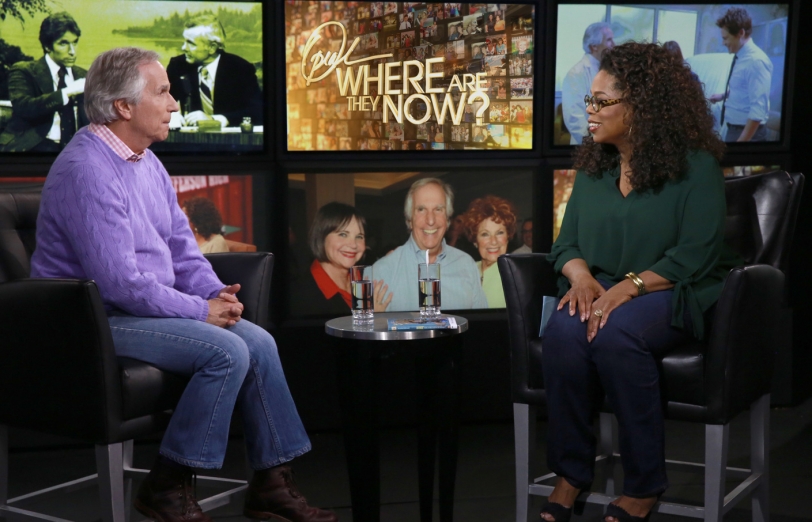 Christopher Patey/Harpo, Inc.
Oprah: Where Are They Now?, "Happy Days Stars, Janice Dickinson & the World's First Openly Gay Prince" (Saturday, May 9, 10/9c, OWN)
You never know where Oprah Winfrey's pop-culture nostalgia tour, known as Where Are They Now?, will take her, and for some of us, it's rather sobering to realize that TV's Happy Days was making waves (and jumping sharks) 40 years ago. In this week's highest-profile segment, Oprah catches up with Henry "The Fonz" Winkler to discuss his iconic breakthrough role and how, as an actor (Arrested Development, Parks and Recreation, Royal Pains, etc.) and producer-director, he's still keeping busy. She also visits co-stars Anson "Potsie" Williams and Don "Ralph Malph" Most at home.
In typically eclectic fashion, Oprah also catches up with pioneering supermodel Janice Dickinson, former child star Alisan Porter of 1993's Curly Sue, and Prince Manvendra of India, touted as the world's first openly gay prince. Too bad they're not all sharing a couch to reminisce—or co-starring in a new reality show. (On second thought, let's not give OWN any ideas.)