TV Fans, Here's Your Summer Reading List!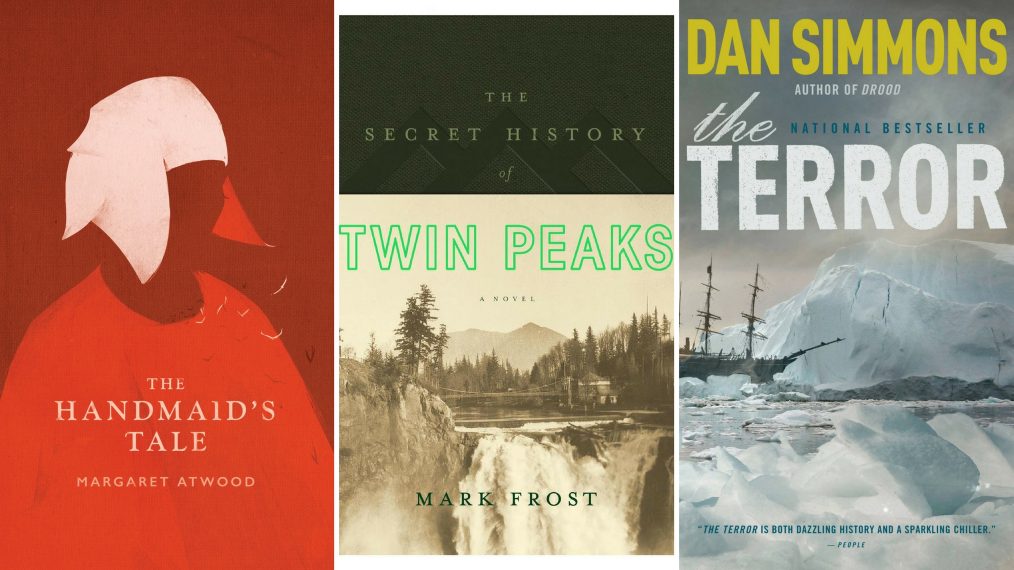 Ah, the good old days, when the only thing one had to worry about during the hottest months of the year was completing The Great Gatsby or Call of the Wild before Labor Day. Back when reading was a chore instead of a choice. For most of us now, it's a rarity; books piled up on the bedside table have been replaced by shows piled up on the DVR.
But if you still crave the solace and mind-expanding effects of the written word, as well as your stories on the flat-screen, there is hope. Here are just a few of our suggestions for books that have inspired television series for those TV lovers who want to have their cake and read it, too.
After screening the pilot for Syfy's continually delicious adaptation of Grossman's fantasy novels, there was a desire to devour this trilogy, which also includes The Magician King and The Magician's Land. But then, because the show was so damn good, I didn't want to spoil it for myself by reading ahead. Good news! The books veer wildly from many of the show's arcs so far, with certain plot points being either re-arranged, tweaked or updated, and characters making choices not portrayed on TV. So you can dive into the Brakebills University universe in print and still be surprised when Quentin and company return for Season 3.
Fans of the 2007 movie may be concerned about a TV take on the monsters-in-the-fog tale, but having seen Spike's pilot, everyone can relax. S**t is scary. Scary enough to encourage us that they will be able to expand the story beyond King's novella (originally published in his Skeleton Crew anthology) and maybe even explain what triggered the infestation in the first place. But before that, check out the source material to prime the pump. The Mist premieres June 22, 9/8c, Spike.
And now for something a little different: King's self-described "hard-boiled detective tale," published in 2014. Containing his patented eye for intense detail and dark, damaged characters, the first leg of his trilogy (followed by Finders Keepers and End of Watch) involves a serial killer who lures a retired cop back into action after plowing through a crowd of pedestrians. From there, it gets even crazier, which should make for some fun viewing when DirecTV unleashes their adaptation with Brendan Gleeson (Harry Potter), Harry Treadaway (Penny Dreadful) and Kelly Lynch (Magic City). Mr. Mercedes premieres Aug. 9, 8/7c, AT&T Audience Network.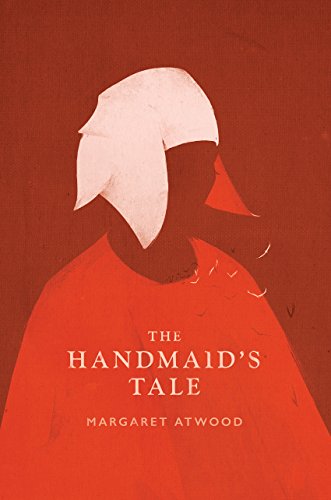 The Handmaid's Tale by Margaret Atwood
Hulu's version of Atwood's haunting dystopian novel just wrapped its first season, and while it did an incredible job of bringing the book to unsettling life, we all know nothing compares to immersing one's imagination in a fictional world. Especially when you're talking about one that involves an enslaved force of surrogates and a Big Brother-ish government that isn't as unthinkable as it was back when Tale hit shelves in 1985. The Handmaid's Tale Season 1 is streaming on Hulu.
Black Lightning by Jan Van Meter and Cully Hamner
The CW is adding a new shade of action to their super-powered lineup with a mid-season series based on one of DC Comics' first black heroes, starring Cress Williams (Hart of Dixie). So if you plan to impress the Comic-Con crowd, now is the perfect time to bone up on the adventures of Jefferson Pierce, an ex-Olympian with the ability to manipulate energy who returns home to clean up his rundown Metropolis neighborhood.
The Secret History of Twin Peaks by Mark Frost
It takes a special sort of TV fan to dive deeper into the world of Twin Peaks, because you know it may not make sense or give you any answers. And that is a lot of the fun of TP co-creator Frost's semi-prequel about the strangest town ever's early days. Going back as far as Lewis and Clark, this tome is loaded with letters, maps, documents and a shadowy Archivist on the trail of various otherworldly phenomena that all—maybe—play into the Laura Palmer of it all and the current revival. You have to check it out and make the decision yourself. Twin Peaks, Sundays, 9/8c, Showtime.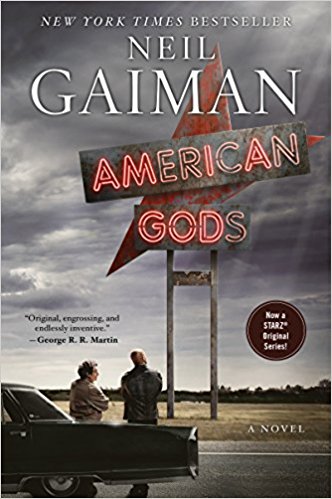 For years, it was believed that this was an unfilmable book, and for good reason! Gaiman's visionary epic of old and new gods preparing for battle is so textured and surreal and perfectly out there, that to capture its gory glory would take—well, God-like skills. And guts. Which series creators Bryan Fuller and Michael Green clearly have in spades, because their Starz take on the 2007 classic may be the boldest, bloodiest and most visually arresting viewing experience we've feasted on in years. Season 1 is just ending, and it has only scratched the surface of the sprawling story, which will continue in a second season. Treat yourself to a summer thrill ride with this one. American Gods airs Sundays, 9/8c, on Starz; Season 1 finale airs June 18.
Mind Hunter by John Douglas and Mark Olshaker
Netflix has tapped Jonathan Groff (Looking), Anna Torv (Fringe) and Holt McCallany (Lights Out) to star in their upcoming series inspired by former Special Agent Douglas' 1996 account of his days tracking Seattle's Green River Killer, the Atlanta Child Murderer and other real-life, high-profile horrors. Fun fact: Silence of the Lambs' Jack Crawford was based on Douglas. David Fincher and Charlize Theron are among the series' executive producers, and Fincher will also be among the directors. Mindhunter, Oct. 13, Netflix.
Simmons loves himself an epic mixed with chills, and they come in both literal and figurative form in his hefty 2007 beast of speculative fiction. Using the historical facts of a lost Arctic expedition from the 1840s, the story finds things going from bad to straight-up bloodcurdling for the crew of the HMS Terror after their captain dies and the ship becomes stranded on the ice-covered sea. Let's just say that scurvy is the least of their worries. Tobias Menzies (Outlander) and Jared Harris (The Expanse) are currently shooting the 10-episode series for AMC, which is slated for later this year.
This is, of course, just a small amount of TV-related books out there. So tell us—which ones currently have you staying up late or stealing secret alone time these days? Let us know in the comments section.