'American Gods' Renewed by Starz for Second Season
Just before its third episode airs on Sunday, Starz has picked up its freshman original series American Gods for a second season. The series is produced by Fremantle Media North America (FMNA).
American Gods, created by Bryan Fuller and Michael Green from the popular Neil Gaiman book of the same name, is a one-hour drama about old gods versus new, more modern deities, and the one man, Shadow Moon (played by Ricky Whittle), who is pulled into the impending battle by working for an old god with many powers, Mr. Wednesday (Ian McShane).
Carmi Zlotnik, president of programming for Starz, said in a statement released Thursday, "Bryan Fuller, Michael Green and Neil Gaiman have evolved the art form of television narratively, structurally and graphically with 'American Gods,' and we're thrilled to be working again with these artists as they continue to build the worlds and wars of the gods."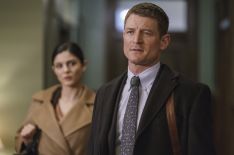 See Also
Here's when your favorite network TV series are having their season finales, along with their renewal status — or their predicted fate.
In addition, "American Gods has been a ground-breaking series born out of belief and it's thrilling to be partnered with Starz to continue this ambitious story," said FMNA co-CEO Craig Cegielski." "Neil Gaiman, Bryan Fuller and Michael Green have ignited a conversation through cinematic magic, presented through a diverse ensemble of actors that continue to keep us engaged and inspired."
The series, which airs Sunday nights on the premium cable network, also stars Emily Browning, Pablo Schreiber, Yetide Badaki, Bruce Langley, Crispin Glover and Orlando Jones as well as notable guest stars like Gillian Anderson and Cloris Leachman.
American Gods, Sundays 10/9c, Starz.
See Also
Can't get enough of the new Starz show 'American Gods'? There are books, podcasts and albums to keep you immersed in this fantastical world.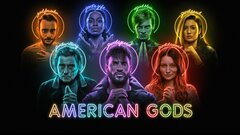 Powered by