Sneak Peek: Chi-Town Has Love for Queen on 'Beat Shazam'
How many times have you heard someone belt out "Bohemian Rhapsody" at karaoke? But how quickly do you think you could recognize the classic Queen tune based on the first few bars? Well, if you're Christine and Tristen, pretty quickly.
On Thursday night's Beat Shazam, the mother-daughter duo from Chicago are the only team to correctly answer the musical query, but how deep does their Queen knowledge run?
Check out this exclusive sneak peek:
Beat Shazam, Thursdays, 8/9c, Fox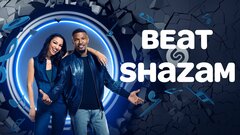 Powered by