TV's Best Lines This Week: Girls Fakes It, Brooklyn Nine Nine Gets Crafty
Girls
Ray: "That's great news. I'm so happy for her."
Hannah: "I'm so happy for everyone."
Ray: "I'm faking it."
Hannah: "I'm faking everything."
— Ray (Alex Karpovsky) and Hannah (Lena Dunham) concede their true feelings about Marnie's engagement.
The Mindy Project
Mindy: "Do I look gross?"
Rishi: "I mean I knew you when you had a perm and overalls on and that was nasty so you look better than that!"
— Rishi (Utkarsh Ambudkar) offers a backhanded compliment to his pregnant sister Mindy (Mindy Kaling) when he tries to boost her self-confidence.
Jane the Virgin
"A word of advice. The problem isn't where you think it is. It's often further back."
— Romance novelist Amanda Elaine (Jane Seymour) inspires Jane (Gina Rodrigues) when forgiving her for using constructive criticism at a compliments-only writers workshop.
iZombie
"I don't have post-traumatic stress. I have post-traumatic ennui. Post-traumatic defeatism. Post-traumatic 'what's the point?'"
— An annoyed Liv (Rose McIver) can't explain her sudden social withdrawl to her family without revealing her zombie secret.
Scandal
"When did you become so afraid of life? I am not ashamed. This is my life, my body, my story to tell, sell. Go ahead and call me a whore. Everyone who writes a memoir is a whore."
— Sue Thomas (Lena Dunham) lays the facts out to Olivia (Kerry Washington), who is objecting to Sue's incriminating book.
Justified
"If you feel compelled to show your gratitude, I could sure use a new purse."
— After sneakily pulling a pistol out of her handbag to shoot a threatening Seabass (Scott Grimes), Katherine (Mary Steenburgen) welcomes a thank-you-for-saving-my-life gift from Avery (Sam Elliott).
Brooklyn Nine-Nine
"I had to grab a few things at the art supply store. Kidnapping is 90 percent crafting."
— Inflicting revenge on Jake Peralta (Andy Samberg) requires more work than Geoffrey Hoytsman (Chris Parnell) thought.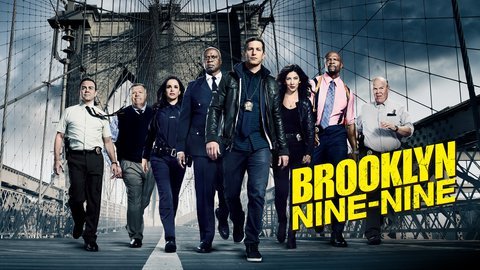 Powered by