FXX Orders Deadpool Animated Series From Donald and Stephen Glover
It seems like every day there is a new Marvel television project being announced, and Wednesday was no exception, as FXX revealed that it has ordered a 10-episode first season of an as-yet-untitled animated series based on Marvel's Deadpool character, with the series scheduled to premiere in 2018.
Donald Glover, who created and stars in Atlanta for FXX's sister network FX, will be a showrunner, executive producer and writer for the Deadpool series along with brother Stephen Glover, who also writes for Atlanta (not only scripts but also some of the show's music and lyrics). Marvel's Jeph Loeb and Jim Chory are executive producers.
"Donald Glover is an incredibly gifted and versatile artist who'll bring the untitled Marvel's Deadpool series to life with the same intense, singular vision as his breakout hit Atlanta," said Nick Grad, co-president of original programming at FX Networks and FX Productions. "With the success of Legion, we're looking forward to again partnering with Marvel Television to create a series that is bold, striking and entirely original."
Jeph Loeb added, "How much more fun could this be? Deadpool, Donald and FX—the perfect fit for the Merc with the Mouth! We're thrilled that our relationship with FX that started with Legion continues with what is sure to be a groundbreaking show in adult animation."
The character of Deadpool first became familiar to a wider, non-comic book audience with the release of 2016's Deadpool feature film starring Ryan Reynolds as the title character. It was a rare R-rated superhero movie, especially in the Marvel universe, which befit the violence, sex and language that populates Deadpool's comic adventures, and that paid off at the box office. Being on FXX should give the Glovers more freedom to work within those elements and create what the network is billing an "adult animated comedy."
No voice cast has been announced as of press time.
Untitled Marvel's Deadpool series, coming to FXX in 2018.
[interaction id="59134677ba9a48f55d7af2ad"]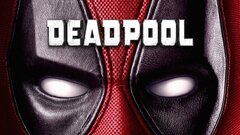 Powered by