'Once Upon A Time' at aTVfest: Musical Episode Scoop and Jennifer Morrison's Moving Award Speech (VIDEO)
The Savannah College of Art and Design's (SCAD) fifth annual aTVfest wrapped up this weekend after three packed days of panels celebrating the best in television, with over 22 exclusive screenings, 18 panels and more than 10 Master Classes. The festival's attendance for the entire weekend was over 6,000 people. Also present at the aTVfest were TV Guide Magazine's senior writer Damian Holbrook and West Coast bureau chief Jim Halterman, who each moderated many of the panels.
One of the panels on Day One of the festival was for ABC's Once Upon A Time, with stars Jennifer Morrison (Emma) and Colin O'Donoghue (Hook), as well as series creators/executive producers Adam Horowitz and Edward Kitsis. Halterman moderated the panel and found out what fans can expect moving forward.
News has yet to come down from ABC as to whether the long-running series will get an order for a seventh season, and the producers didn't have anything to share on this, but Kitsis said they were ready for another season. "It's a show about hope," said Horowitz.
RELATED: Quiz: Which Once Upon A Time Villain Are You?
With the return of Robin Hood (played by Sean Maguire) in the mid-season finale, outside of the surprise and spoilery questions about how that affects Regina (Lana Parrilla), do the producers have rules for bringing back characters from the show's past? "It's always about the story we're telling for our characters at this moment, in this point and time," said Horowitz. "Then you want to fold in characters naturally."
During the panel, it was also confirmed by the producers that a musical episode is in the works for this season, with many of the cast members singing. The episode will be shooting soon, and O'Donoghue said, "We are really, really excited to do it. Out of any show, I think Once is the type of show that you can really embrace doing a musical episode and make it as musical-esque as you can." Morrison added, "Most of the cast comes from some kind of musical background, and we've been doing this for six years now, so it's fun to have something completely new to look forward to so we're all excited about it." Horowitz also confirmed that the songs in the episode will be original songs.
Later that evening, Morrison received the Spotlight Award at the aTVfest, where she thanked O'Donoghue as well as Horowitz and Kitsis. "I feel really, really lucky," she said in the speech. "I've gotten to play these really incredible women and feel lucky to be a part of pop culture at this moment, in a sense, from Dawson's Creek to House to How I Met Your Mother to, now, Once Upon A Time…I would be friends with the women that I play, and that means a lot to me."
Here is Jennifer Morrison's full acceptance speech:
Once Upon A Time returns March 5 at 8/7c on ABC.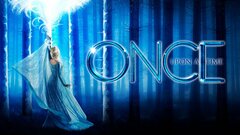 Powered by