'The Mick' is the 'StuporNanny' We Need (VIDEO)
Rise and shine, America. It's almost time for The Mick's Mackenzie "Mickey" (Kaitlin Olson) to rewrite the rules for modern child-rearing. If she can remember any of them.
In this exclusive clip from the comedy's premiere episode—which sees boozy, brash Mickey agreeing to take care of her on-the-lam sister's spoiled kids—Fox's "Scary Poppins" has the kind of wake-up call that would totally get her banned from the Babysitter's Club when her new charges (Sofia Black-D'Elia, Thomas Barbusca and Jack Stanton) come home from school. But don't worry: The young'ins are just as crafty as their cracked-out aunt. (The housekeeper, Alba, not so much.)
The Mick, series premiere Sunday, Jan. 1, 8/7c, Fox.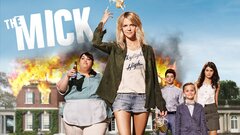 Powered by