Charlotte Sullivan on Her 'Chicago Fire' Farewell and New Lifetime Series
Spoiler alert! This post contains spoilers for the May 2 "Carry Me" episode of Chicago Fire. Do not read further if you haven't watched the hour.
Poor Kelly Severide. Chicago Fire's brave, kind and exceedingly attractive lieutenant (played by Taylor Kinney) has been dumped and even divorced by women he had loved. Even his platonic soulmate Shay (Lauren German) left him grieving when she died in a fire.
Severide's suffering intensified exponentially in Tuesday's episode, "Carry Me," when he lost his beloved girlfriend Anna (Charlotte Sullivan) to her recurring cancer.
Sullivan, a Canadian actress of Rookie Blue fame, tells TV Insider about her last heart-wrenching scenes with Kinney and her new series, Lifetime's Mary Kills People.
Sorry to see you go! Are you very popular now that you've been playing Tayor Kinney's girlfriend on Chicago Fire?
Charlotte Sullivan: [Laughs] I used to get recognized now and then, but with this show, when I cross the Canadian border, when I'm in the airport, people tell me how much they love Chicago Fire! They'd ask, "Where is the relationship going? How could you have left Severide?" I'd have to say, "It's the writers! Don't get mad at me." They didn't know Anna had just gotten the cancer diagnosis and she was aware that the clock was ticking.
How was working with Taylor?
He's so down-to-earth and lovely and normal, and he plays the role so well.
T
alk about the last scenes between Anna and Severide.
I started crying reading the script, when he told her that he'd be the positive one, he'd stick it out with her no matter what happened. On the set, when Anna finally let her guard down and sobbed in his arms, Taylor played it so beautifully. He was great in every episode, but these ones were really hard for him, and he just blew me away. He's a really wonderful presence and a compelling actor.
How tough was it working on their last scene together, when Anna died in front of Severide?
Oh, God! I'm sad even talking about it. It was horrible. I couldn't wait for that scene to be over; it was so hard to shoot. But the crew was so supportive in keeping the set quiet. We had to do some stuff that was extraordinarily difficult, and Taylor was amazing.
Boy, does Severide suffer on that show!
That's definitely right. People were saying, "Never be Severide's girlfriend. You're either going to die or they'll ship you away! The writers like to see him suffering."
Anna did seem to change him in some profound ways.
Well, he had a lot of conquests, and I think he had to go through those things to be able to be with someone like Anna that he'd want to be with for life.
Watching his girlfriend die soon after he said "I love you" to her with tears in his eyes will be hard for Severide to get through, won't it?
Totally. He hasn't gone to that kind of place with a significant other before.
That scene certainly required a box of tissues to watch.
It was such a beautiful experience with Taylor, but I was so glad it was finally done. I was like, "I need a drink!" It was so draining, that I just wanted to go home and sleep. I was "Sleep well, Taylor. See ya later."
Was that your last time on the Chicago Fire set?
No, which was nice. Originally, that was supposed to be last scene we shot, but luckily, there was an incredible crazy snowstorm that screwed up my entire shooting schedule, so I got to shoot a happy scene last. It was me eating the burger that Severide brought me. It had been so emotional and heavy, so it was nice to end the role with a burger and fries.
RELATED: Subscribe To TV Insider's Chicago Fire Newsletter
You're involved with death once more in your new project, Lifetime's new series Mary Kills People, about an ER doctor who sidelines as a mercy killer. Your first appearance is on the fourth episode, May 14. Who do you play?
I play Nicole, the younger sister of the lead character, Dr. Mary Harris (Caroline Dhavernas). They have a serious history together; they may have killed their mother, who had mental illness. Thelma and Louise came to mind when I read the script.
You certainly have a different look as Nicole.
I had a hand in creating her. That's rare, but I've known the showrunner, Cassie Cameron, for over 10 years. I did Rookie Blue with her. I wanted Nicole to be sort of like a tattooed rockabilly truck driver. The most amazing part of that are her tattoos. I had a hand in designing them, and they're very personal to me. Some are about my family, and that helps me get into this character.
What drew you to the role on Mary?
It's a very controversial taboo subject—euthanasia, the right to die with dignity and respect. I respect those who have religious objections, but if I was in a situation where I couldn't bathe myself or feed myself, couldn't see or hear, I would want to go. Mary believes in this, but she's also discovered that there's a lot of money to be made in the business. It's a gray area that I found interesting.
Does Nicole know about Mary's other job?
Not at first, but Mary tells her in my first episode. By the season finale, Nicole makes a big decision about her sister's business.
Your character is introduced on Mary efficiently shooting targets in her yard. Did you learn that from your years as a cop on Rookie Blue?
I learned that I was doing it all wrong all those years! I had to learn how to do it right for this show.
What do you miss most about Rookie Blue?
Everything! It was so sad to say goodbye to. We all grew up together. I felt like I was playing cops-and-robbers with my friends, all of whom I've stayed in touch with. But it was time to cut the umbilical cord. We couldn't be rookies forever.
Will there ever be a Rookie Blue reunion?
I'd love to do it. But no. It's totally murdered. [Laughs]
Finally, is it true that your first turn onscreen was in a Liza Minnelli music video in the early '90s?
That's totally true. She was outrageous, beautiful and so sweet. I was an extra. She sat on the floor and helped us learn the lyrics to the song in English and Spanish. It was done for an AIDS foundation, because she had lost so many friends, and everyone did it for free. It was magical for a little arts kid like me.
Chicago Fire, Tuesdays, 10/9c, NBC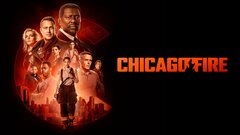 Powered by