The Heat Is On: Why Season 5 of 'Chicago Fire' Is Hotter Than Ever
Five years ago, during the filming of the Chicago Fire pilot, legendary producer Dick Wolf was standing on a bridge over the Chicago River with Wolf Films president Peter Jankowski. "I said to him, 'I can see an interconnected police show here and possibly several more behind that,'" Wolf recalls. The Windy City mother ship, as Wolf describes Fire, "was the perfect starting point because the characters are likable, they interact with police, victims go to the hospital and some of them end up in court."
Flash forward half a decade. The police drama Chicago P.D., hospital-set Chicago Med and new law series Chicago Justice are all sturdy hits for NBC. With Fire leading the way, the dramas are four of the top seven highest-rated scripted shows on the network.
It's not surprising that Chicago Fire is the most popular. After all, who doesn't love firefighters? "These guys are brave enough to run into burning buildings that rats are running out of," says executive producer Derek Haas.
See Also
'Chicago Fire' actors Jesse Spencer and Taylor Kinney celebrate the release of their TV Guide Magazine cover.
That courage is on full display in a scene from the April 25 episode that's being filmed on a snowy March day in Chicago. Lt. Matt Casey (Jesse Spencer) has rushed into a smoke-filled tunnel to try to rescue another company's overcome firefighters. He has only a few minutes to save them, since a gas leak could cause the site to blow at any time. One of those inside turns out to be Jason Kannell (Rosewood's Kamal Angelo Bolden)—a friend of Casey's from his old neighborhood—who has stayed in the tunnel to find his missing colleagues.
Fire's production team has built the realistic structure on the "burn stage," where all of the show's interior blazes are filmed. A haze from the harmless water-based smoke used for the effect fills the huge set. With the show's technical adviser, former CFD chief Steve Chikerotes, hovering nearby to check the accuracy of the scene, each actor carries a minimum of 60 pounds' worth of equipment, making it a hard slog for Spencer to drag a downed firefighter to a hoist that lifts him out of the tunnel.
As the scene progresses, an explosively loud whoosh suddenly halts the action. After a few seconds of confusion, it's discovered that oxygen from one of the working tanks an actor is wearing has escaped because he hadn't sealed his mask tightly enough around his face. (Actors playing firefighters can't grow beards for that reason.) "That's something we'd never had happen before," one crew member notes. In a few minutes, the action starts up again.
When the physically demanding scene is finished, Spencer takes off his bulky mask and rubs his neck. "I'm already sore," the buff actor says with a smile and a shrug. "Knees, neck, back. But it helps me keep in shape." Spencer admits he may run out of gas someday, but he can imagine playing the role for at least three more years, which will match his stint as Dr. Chase on House. "I really love all this," he says.
As exciting as the action scenes are, exec producer Haas acknowledges that the series pulls in viewers for its "mix of action, drama, suspense, romance and comedy—all of which are often found in every episode." On May 2, the comic quotient is provided by goofy roommates Cruz (Joe Minoso) and Otis (Yuri Sardarov), who desperately need a third person to share the rent for their expensive new pad. Paramedic Sylvie Brett (Kara Killmer) volunteers. "We put her through lots of tests to see if she's worthy," says Minoso. "It's kind of like Three's Company," Killmer adds.
But there are also some darker times ahead for a few members of Firehouse 51. Lt. Kelly Severide (Taylor Kinney) must cope with the recurrence of his girlfriend Anna's (Charlotte Sullivan) cancer. "They will try their best to match their energy and spirits," says Kinney. "Severide will probably react as he usually does with any problem—that's run headfirst into traffic." He gains some insight after the daughter of an elderly woman he saved from a house fire tells him that her mom won't move from her beloved—and now condemned—home. His encounter with this woman helps him realize he "has to try to move forward with whatever comes with Anna," Kinney says.
Severide isn't the only one dealing with possible loss. Casey's friend Kannell "feels a lot of guilt over the men he lost [in the tunnel]," Spencer says. "He quits his [fire]house and Casey offers to see about a job with 51's squad." Chief Boden (Eamonn Walker) brings Kannell in to work on the rescue squad; his arc will continue at least until the May 16 season finale.
See Also
A primer on what's coming up in 'Chicago P.D.', 'Chicago Med' and 'Chicago Justice'.
The Casey/Gabby Dawson (Monica Raymund) household is adding a new face too. Gabby's father, Ramon (Daniel Zacapa), is adrift after his sudden divorce and needs a place to stay, so his daughter invites him to live with them. "Dawson is going to be the rock for her father," says Raymund, whose character desperately wants to build a family after losing two babies. "Maybe children aren't in their future," Raymund says, "but she's a person who has so much love to give." Unfortunately, Ramon's arrival causes tension for the couple. "Since Ramon is disruptive, that decision doesn't go over well with Casey," Haas says. "The disagreement will grow and all of the couple's problems unleash in the season finale."
After five seasons, the cast seems prouder than ever of Chicago Fire's success. "We are not the usual procedural," Kinney says. "You see Severide and Casey run into fires, sure, but you also get to see their family relationships, their love life, their backstories. People often tell me, 'I've been through that,' or 'I see that in my family.' That's a real compliment."
"We haven't taken our foot off the gas this season," Haas adds. "This is so fun for everybody. Until they tell us no, we're going to keep burning down Chicago."
Chicago Fire, Tuesdays, 10/9c, NBC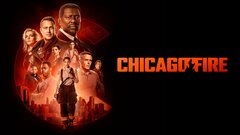 Powered by