'Young Justice' Season 3 and Live-Action 'Titans' Coming to New DC-Branded Digital Service
If you're a DC Comics fan, you know that it's been a long road to getting Titans off the ground. Originally slated to be a live-action drama on TNT years ago, the series never happened, and devotees of the Teen Titans comic-book tales of young Dick Grayson and his super friends went into waiting mode, hoping another network would pick it up.
Well, now it seems that we're finally getting our wish—but not on traditional television. Instead of landing at The CW, where so many DC heroes run amok these days, Titans will make its way to a DC-branded direct-to-consumer digital service that is being designed as an "immersive" fan experience.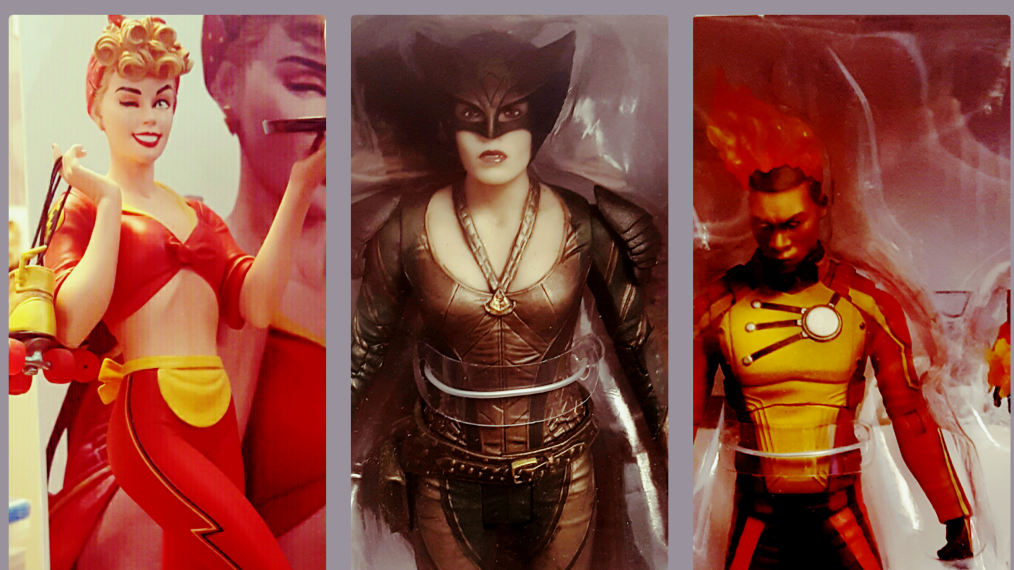 See Also
DCTV fans, you might as well hand over your money now.
Warner Bros. TV and DC Comics announced today they are moving ahead with production of Titans, described as a "dramatic, live-action adventure series that will explore and celebrate one of the most popular comic book teams ever."
The series comes from the equally heroic crew of Arrowverse guru Greg Berlanti, Sarah Schechter (Supergirl), Akiva Goldsman (Star Trek: Discovery) and DC Entertainment honcho Geoff Johns. Joining the yet-uncast Grayson (a.k.a., Batman's original Robin) will be mystical ladies Starfire and Raven, as well as several other characters who have been members of the squad throughout its run.
Along with this big Titans news came info on the much-anticipated third season of the animated series Young Justice. After two wildly received seasons on the Cartoon Network, the property's third edition—subtitled "Outsiders" and focused on issues of meta-human trafficking and a global arms race—will also bow on DC's planned digital platform.
See Also
Justice is being served again! Warner Bros. Animation announced Monday that production has begun on a third season of the superhero series Young Justice. The show, based on DC Comics characters, originally ran for 46 episodes from 2011 to 2013 on Cartoon Network. A network partner and premi...
Both Titans and Justice are scheduled for 2018.
So, now…who should star in Titans? Give us your ideas in the comments below and maybe, just maybe, they'll wind up in a future TVInsider story!