Fox Orders More 'The X-Files,' Releases Teaser Art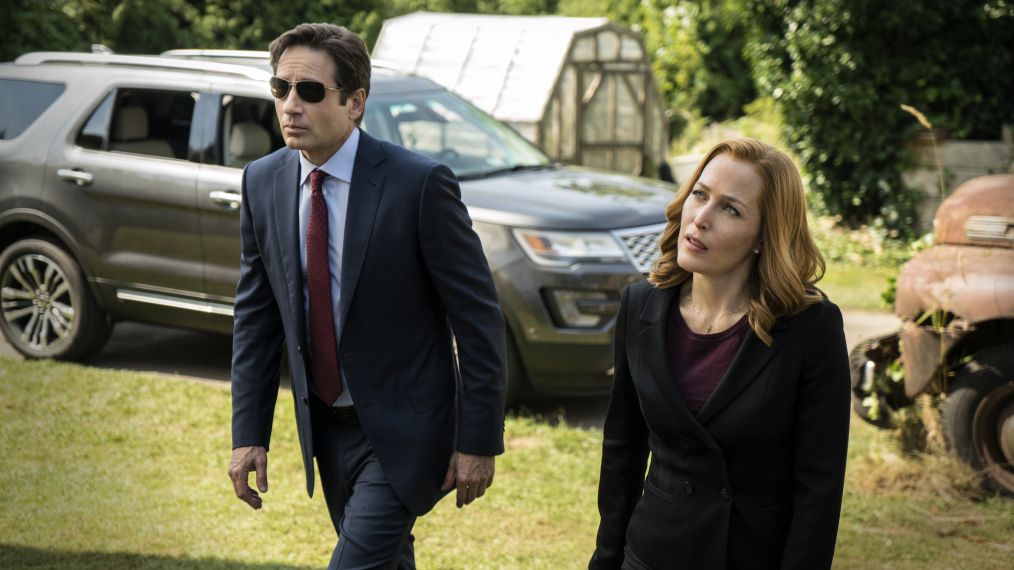 Fox has ordered another installment of The X-Files.
The 10-episode event series will reunite series creator Chris Carter with stars David Duchovny (Fox Mulder) and Gillian Anderson (Dana Scully). The series will go into production this summer, to air during the 2017-2018 season.
See Also
Who saved Cigarette Burning Man? Will a cure be found in time to stop the outbreak? And more of our biggest (remaining) questions about The X-Files revival.
The 2016 event series ended on a cliffhanger—with Mulder near death, and an apparent UFO approaching—but at the time, Carter insisted the plan was always to continue. "It wasn't just a cliffhanger without a clear idea of where we go," he told us. "That said, even though I had a conversation with [Fox boss] Dana Walden today, talking about doing more episodes, I think the question is how to get it done."
And to celebrate the show's return, Fox released this teaser image: