Diamond Dallas Page Talks WWE Hall of Fame Induction and DDP Yoga
Less than 24 hours after Diamond Dallas Page took the stage in Orlando to accept his induction into the WWE Hall of Fame, what do you think he did to celebrate?
DDP Yoga, of course!
The legendary figure has changed lives, motivating people to get active with his unique brand of workouts and health-related products. The 61-year-old led a beginner session of DDP Yoga alongside Maria Menounos, Titus O'Neil, Natalya and Dana Warrior at Full Sail Live. Participants included regular yogis and those doing it for the first time. The event was hosted in partnership with Project: OM, Susan G. Komen, Manduka, Tapout and WWE.
"There aren't many charities as big as Susan G. Komen," Page said. "It's awesome to partner with them because my wife is a breast cancer survivor. There are so many great companies [that are] a part of this. I love what they all represent, so I'm honored to do this."
These days Page travels across the globe to help those struggling to lose weight or striving for a healthier lifestyle. Viewers of Shark Tank may remember seeing DDP Yoga featured a few years ago. His success stories include everyday folks, as well as military veterans and even colleagues. He is credited for guiding the likes of Scott Hall and Jake "The Snake" Roberts out of the depths of despair. Page was seen as WWE Hall of Fame worthy for not only his stellar career in the ring, but what he has done outside of it.
"When I finally got done doing this speech, it was the same effect that I had when I was handed the World Title by Randy Savage. It's a huge deal," Page said, reflecting on the experience. "Ricky Steamboat grabbed me and gave me a big hug. He followed that up with, 'Welcome to the club, bro.'
"This is a very unique group of people. There are thousands and thousands of wrestlers—as of today there are 153 or so that went in [to the Hall of Fame]. So to be able to have this ring means everything. Eric Bischoff called it my holy grail. He would be right. I always felt it would come. I never just want something to happen. I want something to happen when it's supposed to happen."
Page admits his run in WWE from WCW wasn't the greatest. It didn't help that he was introduced onscreen as a stalker of The Undertaker's wife at the time. However, he believes the last six years working with the company have more than made up for it.
"I've been hosting Best of Nitro DVDs and doing Old School episodes of Raw. Then I inducted Jake [Roberts] into the Hall of Fame, I was a surprise entrant in the Royal Rumble and then WrestleMania and throwing Shaq over the top last year," Page said.
"I hit the Diamond Cutter at 60. For them to do that, and put me in the Hall of Fame, this has been an unbelievable year and a great birthday present."
WWE chronicles this success story in Diamond Dallas Page: Positively Living, out on DVD. The 3-disc set includes famous matches, a documentary and even the moment when DDP got the call he was going into the Hall of Fame.
"It has already got a lot of great reviews for it," Page said. "You get to see how I evolve. There is my first tag match ever on a Pay-Per-View in 1991 with me and Mike Graham against Bill Kazmaier and Jushin Thunder Liger. How do you put those four guys together?
"Then it goes to my incredible run with Savage and all that stuff. There is the great match I had with Goldberg, Sting and all those amazing things we did. They didn't just do my bio, because I had so many great stories that they added Dallas' Stories. We talk about my girls and how that came to be, family, and all the behind-the-scenes stuff. So it really delves into my career. So if you love my career, you will want to have it."
WWE Monday Night Raw, Mondays, 8/7c, USA Network
WWE SmackDown Live, Tuesdays, 8/7c, USA Network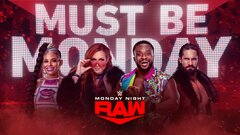 WWE Raw
where to stream
Powered by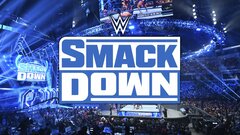 Powered by