'Empire' Season 3 Episode 13: Team Coocious (RECAP)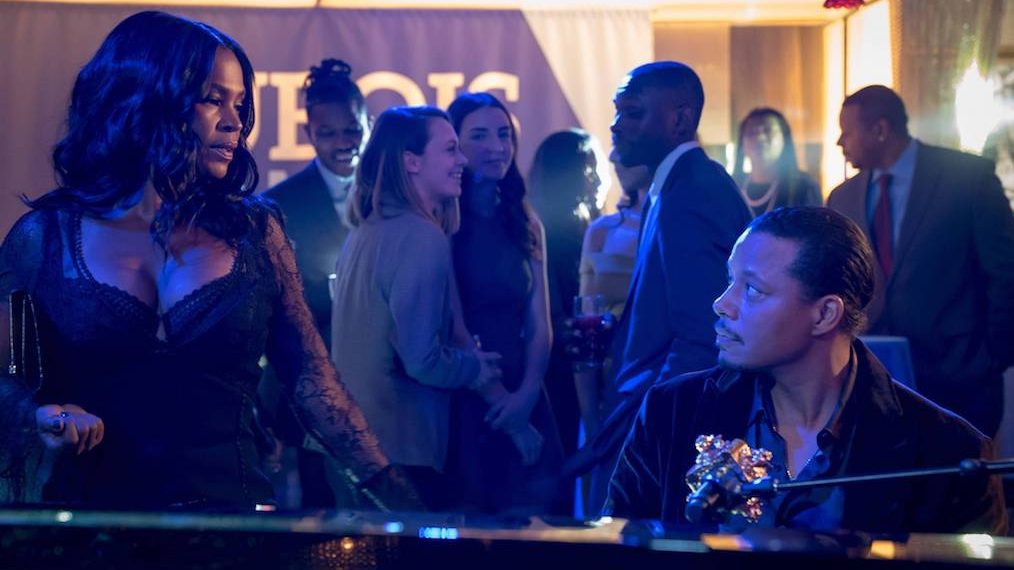 Lucious (Terrence Howard) is sick again, putting him on bedrest. It's bad timing, because after the little stunt at Hakeem's (Bryshere Y. Gray) party last week on Empire, the assault victim is suing Empire for millions.
Now that Lucious has a breathing tube down his throat, he can't talk. Not going to lie, it's a nice break.
Anika (Grace Gealey) is also loving this and tries to kill Lucious by taking out his tube. If Lucious dies, Anika gets everything in his empire he's built. Joke's on you Boo Boo Kitty! Lucious is always prepared with a gun.
RELATED: Sign up for TV Insider's Empire Newsletter
To get dirt on Tariq (Morocco Omari), Lucious wants Anika to wear a wire and catch him slipping. Before she embarks on this journey, Anika asks for Cookie (Taraji P. Henson) to promise that she'll take care of Bella if anything were to happen. It's odd that Anika would trust Cookie after their fights but Cookie is the right person to leave Bella with.
The elections are underway but there's more talk surrounding Jamal's (Jussie Smollett) new teaser for his album based off his parents' love. Angelo (Taye Diggs) can't deal with the stress of the election results while thinking whether or not Cookie still loves Lucious. Do you ship team Coocious too?
Thirsty (Andre Royo) is helping Lucious get rid of this lawsuit against Empire. Hakeem is in the room with the victim, Kennedy, and her lawyer but isn't helping support her. I know what I saw and I know Hakeem saw the same thing but he's not speaking up.
After Cookie and Jamal pointed out Hakeem's misogynistic attitude, Hakeem wants to stand up for what's right and that means supporting Kennedy. He records a song that's a shout-out to all the women in the world and ends it with a short message to Kennedy, Tiana (Serayah) and Bella.
Andre (Trai Byers) is quick to shutdown Hakeem's new work. He storms into the recording studio and gets mad at Hakeem for using Jamal's stream channel to get his song and confession out to the world.
Lucious catches Andre trying to go behind his back to hold a board meeting. The new board meeting that Lucious called for is held in his bedroom because there's no way Lucious will be thrown out of a meeting.
Andre brings up his idea to the board of getting Empire in Vegas. Lucious wants no part of Vegas and fires Andre on the spot. Definitely didn't expect that one.
Andre reminds Lucious that in order for him to be fired, Lucious needs to get a second for his motion to fire him. Despite being Lucious Lyon himself, no one is there to back him up in firing Andre. Empire will be going to Vegas.
Angelo did it! You may now refer to him as Mayor Dubois. Lucious made a quick recovery to show up and congratulate Angelo…or not.
Lucious turns it around to promote Coocious by playing "You're So Beautiful" for Cookie. Can't say that I'm mad because I absolutely love this song and want more songs like this on the show. Please, play away Lucious.
Thanks to Giuliana (guest star Nia Long), Lucious stops playing my favorite song. She tells him to play the song that he wrote for her but Lucious seems to only be interested in playing it at her funeral. It's obvious these two have a past and I'm dying to know what their story is. Was she Lucious' lover before or after Cookie? What about team Coocious?
Empire, Wednesdays, 9/8c, Fox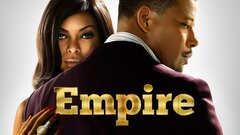 Empire
where to stream
Powered by