'Empire' Season 3 Episode 12: Not So Happy Birthday (RECAP)
Hakeem (Bryshere Y. Gray) is finally turning 21 on this week's episode of Empire. Not like he didn't walk around like he was 21 already with all his parties. The celebrations will have to be put on hold while the search for Anika begins.
D-Major (Tobias Truvillion) is serious about his feelings for Jamal (Jussie Smollett). So much so that he goes live on social media and lets the world know who he is by going up to Jamal's room. Whoops! Guess having Philip (Juan Antonio) in his crib was not what D-Major was planning for.
Cookie's (Taraji P. Henson) relationship with Angelo (Taye Diggs) is getting better but still a bit patchy. Angelo finds Cookie's gun that Lucious (Terrence Howard) gave her and gets angry that she's packing. If he wants to win mayor, he can't have his girlfriend with a gun.
See Also
Cookie tries to push aside her feelings for Lucious as Angelo returns. Anika runs away, leaving her baby behind with Hakeem.
Andre (Trai Byers) might have to watch out for Lucious. Someone gave Lucious a tip about a big opportunity with having Empire go to Vegas. Of course Andre knows all about this and has already set up a plan with Giuliana (guest star Nia Long) behind Lucious' back.
Anika (Grace Gealey) comes back to the house and is surprised by Lucious and Cookie. Crazy Mama Walker (Leslie Uggams) volunteers to kill Anika right away but even Lucious knows that Anika needs to give her side of the story first.
She comes up with the idea of tricking Tariq (Morocco Omari) into getting involved with her so the authorities are forced to drop the case.
Trigger-happy Leah walks in with a gun and points it at Anika. Lucious is able to grab the gun before she shoots but warns Anika that if her plan doesn't work, he'll let his mom pull the trigger next time.
Despite all the drama going on, Hakeem throws himself an extravagant birthday party. His lady and brothers even came through by giving him a surprise performance from Tiana (Serayah) and Jamal.
In the middle of the performance, one of Hakeem's guests keeps pushing one of Tiana's girls that he finds attractive. When she tells him to stop messing with her, he smacks the heck out of her. Everyone starts to panic as a big brawl breaks out.
Andre is furious that Hakeem went around the rules of Empire and a fight was started on Empire's grounds. He then tells him that he's cut off of Empire X Stream. Nice birthday present, Andre.
After his party was ruined, Hakeem decides to pick up Bella and spend the rest of his birthday night with his number one girl. How adorable!
I agree with Lucious. It's nice to see little moments like these that prove Hakeem is trying to grow up and be the father that Bella deserves. Things are different now. It's not all about the drinking, parties and girls. Just his baby girl.
Empire, Wednesdays, 9/8c, Fox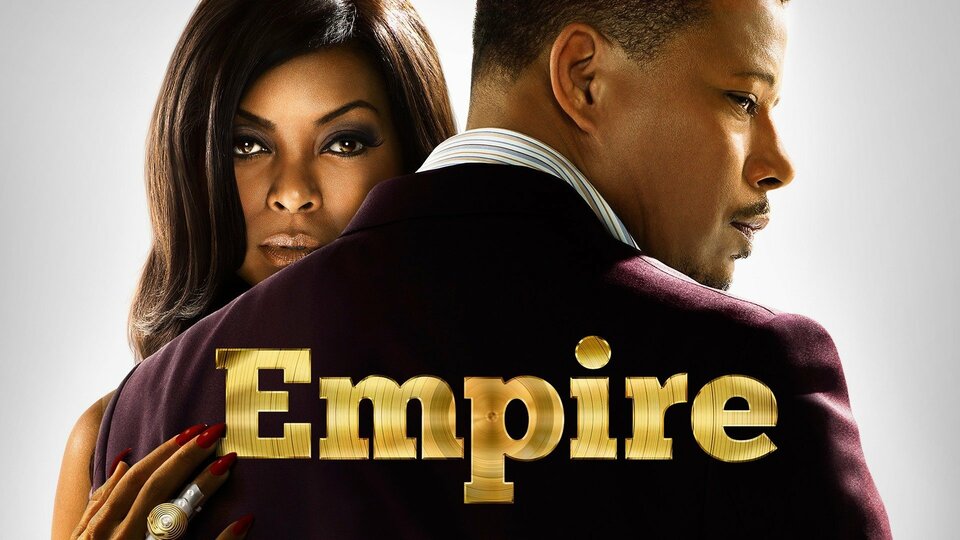 Empire
where to stream
Powered by